Dennis Rodman pleads guilty in DUI case, sentenced to probation, reports say
By Katherine Lam, ,
Published March 13, 2018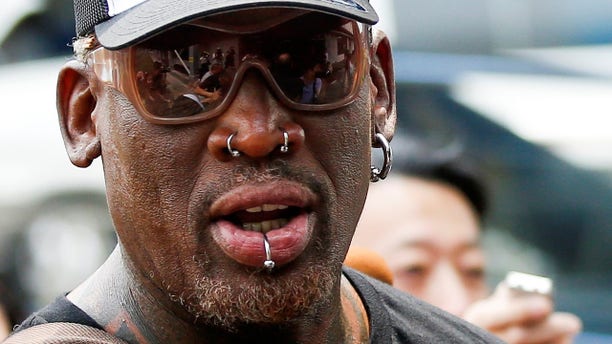 Dennis Rodman was sentenced Monday to three years of informal probation after pleading guilty in a drunk driving case, reports said.
Rodman, 56, pleaded guilty to one count of driving under the influence of alcohol and one count of driving with a blood-alcohol level above the legal limit, the Los Angeles Times reported. Rodman was arrested on Jan. 13 when his blood-alcohol level was .21 percent, nearly three times the legal limit of .08 percent.
The former basketball player was also ordered to complete a nine-month alcohol program and pay a $390 fine.
Rodman went to rehab after the DUI arrest. A rep for Rodman confirmed to E! News the Hall of Famer has been sober for 60 days.
"Dennis is approaching 60 days sober, going to counseling and AA meetings and enjoying the new version of himself," the rep stated.
Rodman was already on probation when he was arrested in January. He was also sentenced to three years of informal probation after pleading guilty to a wrong-way crash that happened in February 2017.
https://www.foxnews.com/entertainment/dennis-rodman-pleads-guilty-in-dui-case-sentenced-to-probation-reports-say