Dennis Hof, Nevada brothel owner, to stay on ballot despite death
LAS VEGAS (AP) – A Nevada brothel owner and state Assembly candidate who was found dead Tuesday will remain on the ballot in the race for a statehouse seat in this November's election.
Nevada Deputy Secretary of State for Elections Wayne Thorley says ballots with Dennis Hof's name have already been printed and mailed to voters but signs will be posted at polling places notifying voters that the candidate has died.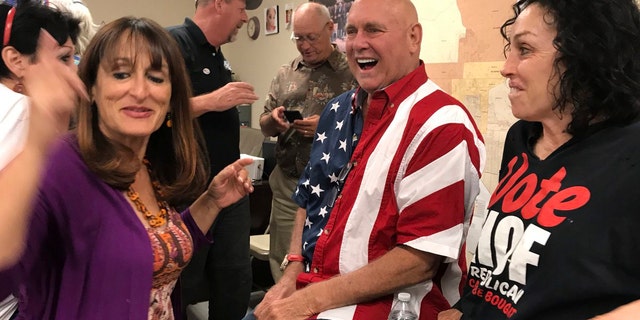 Hof previously starred in an HBO series about his business.
Thorley says that if Hof wins the election for the heavily GOP assembly district then officials in the counties that the district covers will nominate another Republican to fill the vacancy.
Hof was running against Democratic Las Vegas educator Lesia Romanov.