Chris Young on how Vince Gill collaboration happened: 'I just asked'
By Sasha Savitsky, ,
Published March 23, 2017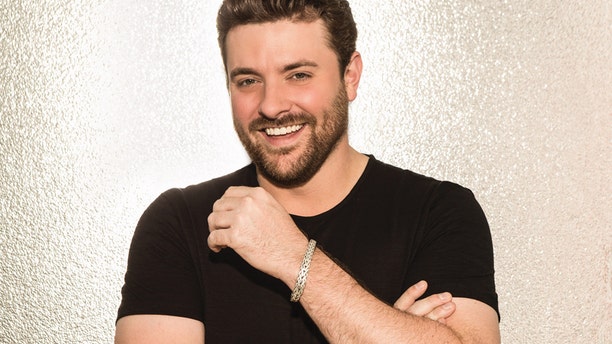 Chris Young is still basking in the success of his ninth No. 1 hit "Sober Saturday Night."
The 31-year-old country star had the help of 21-time Grammy winner Vince Gill who sings with Young on the hit song.
"It's pretty incredible not only having another No. 1 but being to have a hit with somebody like Vince Gill is incredibly special," Young told Fox News.
How did the duet come about?
"I just asked," Young said. "I was like, 'Hey man, I've got this song and would really love you be a part of it'...and I'm very glad he wanted to be a part of it."
"Sober Saturday Night" is the third single from Young's 2015 album "I'm Comin' Over." He describes the song as the most traditional-sounding country song on the record.
"I think this record actually was probably the most progressive album I made," he told us. "I think 'Sober Saturday Night' was the most traditional track on the record, but I think there's room for everything.
You don't set out to copy anything you've done before and I think at this point in my career, I've established a sound and you can play around with that."
The Tennessee native also spoke to us about wrapping up tour dates in Europe. The singer said he is always surprised to see country fans in places he least expects.
"I just came back from Europe where we were playing at the O2 [Arena]. It was amazing to hear thousands of people over in London that are singing your songs," he said.
The singer is also set to perform at the Taste of Country Music Festival in New York this June where he said he always finds the best fans.
"Every time I've gone to New York, I've had an amazing audience and hell of a time to play up there."
When Young isn't touring, he's helping up-and-coming artists learn the ropes of the music industry.
He teamed up with Folgers for their jingle competition where musicians can submit their version of the coffee company's iconic jingle and the winner gets a mentoring session with the country star and a cash prize.
"When Folgers actually asked me about this, I was really excited about it because it gives...up-and-coming musicians the chance to...gain exposure.
My biggest thing as far as piece of advice is really just write and perform as much as possible. It sounds pretty obvious but...the more that you're doing that — and especially the songwriting aspect — you really learn how to say what you want to say."
https://www.foxnews.com/entertainment/chris-young-on-how-vince-gill-collaboration-happened-i-just-asked