Cardi B shares first photo of daughter Kulture hours after revealing she and husband Offset split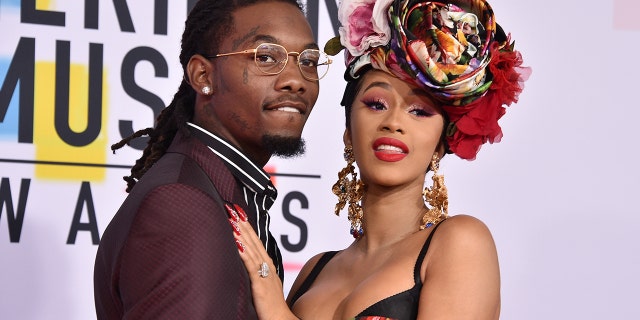 Five months after welcoming daughter Kulture, Cardi B has finally shared a photo of her baby girl.
On Wednesday, the "Money" singer posted an Instagram picture of her little one in a car seat wearing an adorable bib with her name on it.
"My heart," the 26-year-old star captioned the snap.
The photo comes on the heels of Cardi B's shocking announcement that she and husband Offset have split after a year of marriage.

CARDI B MAKES FIRST PUBLIC APPEARANCE SINCE GIVING BIRTH TO DAUGHTER
"I've been trying to work things out with my baby's father for a hot minute now. We're really good friends and we're really good business partners … but things just having been working out between us for a long time," Cardi B revealed in an Instagram video Wednesday morning.
"And it's nobody's fault, I guess we just grew out of love, but we're not together anymore," she explained, noting: "It might take time to get a divorce."
The Bronx-born singer and 26-year-old Migos star tied the knot in September 2017. The former couple welcomed daughter Kulture eight months later.