Twitter fans root for Lady Gaga to get together with Bradley Cooper after his breakup
By Danielle Wallace
Published June 06, 2019
Bradley Cooper and longtime girlfriend Irina Shayk have reportedly called it quits after four years of dating and the Twitterverse is already playing matchmaker for the "Silver Linings Playbook" star.
Social media users, who have long speculated over the on-screen chemistry in "A Star is Born" between him and co-star Lady Gaga, took to Twitter to both urge the two to get together and joke about Gaga's likely response to learning about the split.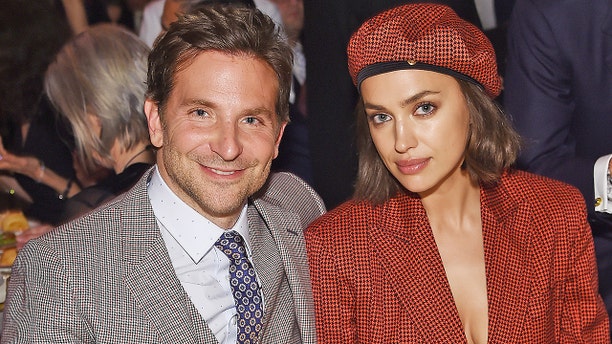 Cooper, 44, and Shayk, 33, ended their relationship and are working to amicably share custody of their daughter, People confirmed. The A-list actor and the Russian-born supermodel first started dating in spring of 2015 and welcomed daughter, Lea De Seine, in March 2017.
Fans began speculating that Cooper's relationship was in trouble after he and Gaga performed the song "Shallow" from the film at the Oscar's in February. The two entered holding hands and sat close to one another during the piano ballad.
LADY GAGA, BRADLEY COOPER'S STEAMY OSCARS PERFORMANCE GETS REACTION FROM ACTOR'S EX-WIFE JENNIFER ESPOSITO
One Twitter fan posted a clip from the performance when Cooper and Gaga intimately gaze into each other's eyes after singing the duet. "Breaking news: Bradley Cooper and his long time girlfriend Irina Shayk have broken up. Below is exclusive footage of the moment their relationship ended," the user @LukeDiamond19 wrote.
"Anyone get that People alert of Bradley Cooper & Irina splitting up? GAGAAAA WHERE YOU AT GIRL?!" another fan wrote. A third Bradley/Gaga shipper said, "If Lady Gaga and Bradley Cooper don't get together by the end of this year i'm never listening to shallow ever again."
Several users shared memes that suggested Gaga would pounce on Cooper now that he's newly single. "Lady Gaga heading to Bradley Cooper's house after hearing the break up news," another person tweeted underneath a gif of Gaga appearing to lunge offstage.
Rumors of an affair escalated so far that Cooper and Gaga spoke out publicly about how their on-stage chemistry was rehearsed and choreographed to mimic their on-screen love story. "From a performance perspective, it was so important to both of us that we were connected the entire time," Gaga told Jimmy Kimmel earlier this year.
Not everyone was going Gaga over the breakup. "I'm real upset. I LOVED A Star is Born but Bradley and Gaga aren't supposed to be together in real life all you trolls. He is supposed to be with his lover and baby mama Irina. #TeamIrina," one fan who wanted Cooper to stay with Shayk wrote.
CLICK HERE TO GET THE FOX NEWS APP
"A Star Is Born" received eight Academy Award nominations after its 2018 release. Gaga and her fiancé Christian Carino ended their two-year relationship in February, People confirmed.
https://www.foxnews.com/entertainment/bradley-cooper-and-irina-shayk-end-their-four-year-relationship