Blake Shelton scores as host and musical guest on 'SNL'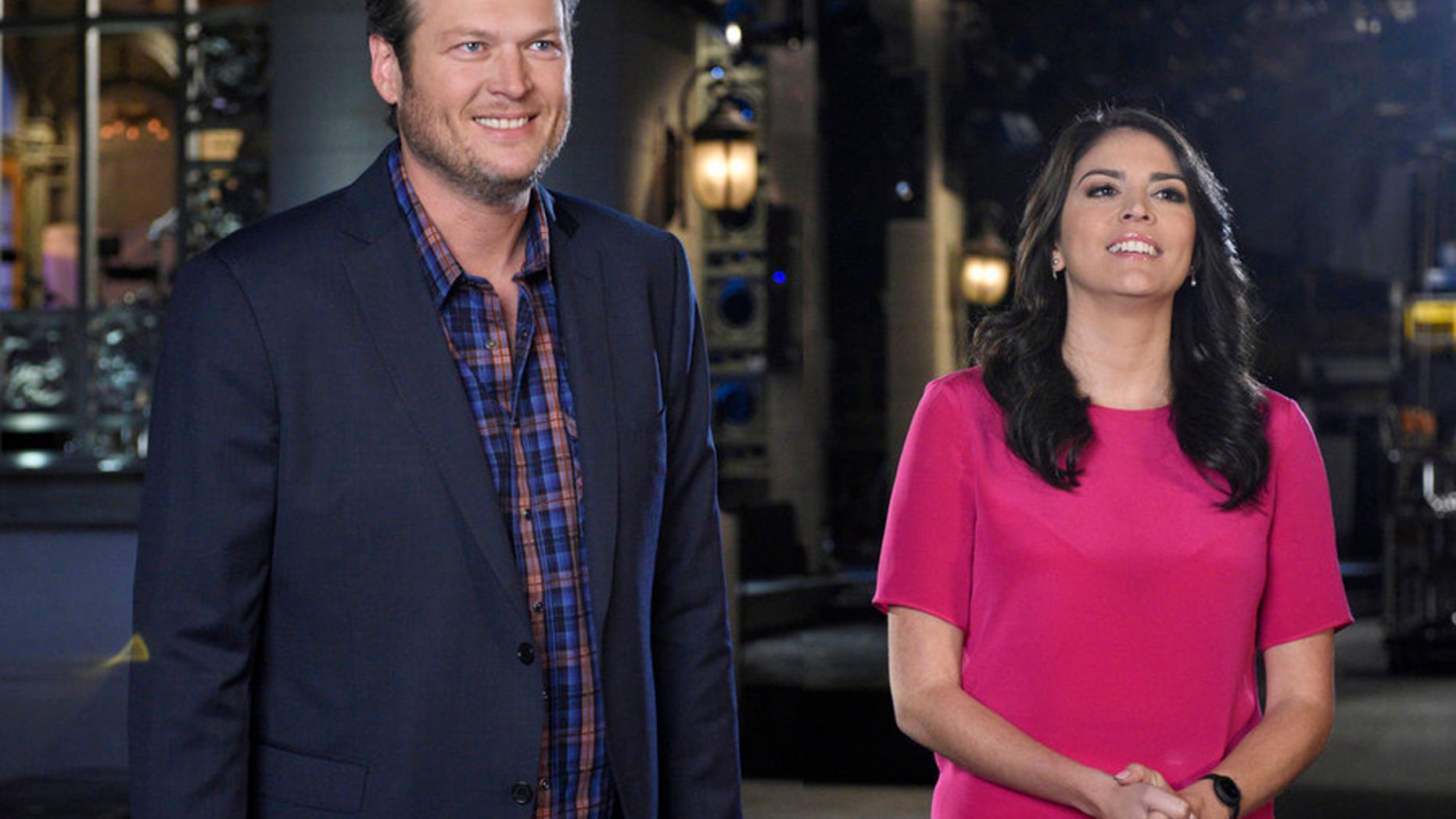 Blake Shelton took over "Saturday Night Live" as both the host and musical guest last night.
"The Voice" judge opened up his monologue with an admission.
'Yes, officer, I have been drinking. For those of you that don't know my work I am kinda like the Justin Bieber of country music - just a trouble-making cutie,' he said.
'I have to say that I do feel like a fish out of water here in New York City as everything is so fancy. The only comedy show I watched growing up was Hee Haw,' Blake continued.
'Hee Haw was a little bit like "Laugh In" meets "Deliverance,"' he explained to the audience.
He later spoofed "The Bachelor" doing a hilarious impression of hunky Iowa famer Chris Soules who featured in the current season.
Other skits included a celebrity version of "Family Feud" with cast members playing judges from "The Voice" taking on judges from "American Idol."