Billy Bush posts hospital selfie after getting hit with a golf ball
By ,
Published November 28, 2017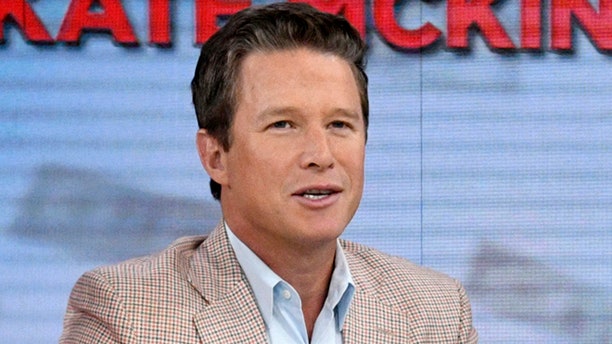 Billy Bush says he "dodged a bullet," but his recent social media pictures paint a different picture. The star revealed that he had to go to the hospital after getting hit with a golf ball.
On Monday, the former "Today" host posted three images to his Instagram pictures showing him recovering in the hospital.
"FORE!!," he wrote in the image's caption. "Thanks nurse Katrina, jovi, Jenn, Mercy @cedarssinai for the bed, the care, the ice. I think I dodged a bullet...but sadly not a golf ball. Scan is clear, let the jokes begin #putmedownforpar."
It seems the former TV personality was hitting the links when a stray ball caught him off guard. As TMZ notes, the photos appear to have Bush in two different shirts, causing the outlet to speculate that he was there overnight for some reason. However, that wasn't confirmed. In any case, the star himself is reporting that everything is fine with him and he doesn't appear to have any visible cuts or bruises from the incident.
Bush's posts come nearly two months after it was announced that he and his wife of almost 20 years, Sydney Davis, were separating.
"After almost 20 years of marriage they have separated for the moment to evaluate their life together," wrote a rep for Bush told Fox news at the time. "They love each other and their children deeply and are committed to a bright future."
https://www.foxnews.com/entertainment/billy-bush-posts-hospital-selfie-after-getting-hit-with-a-golf-ball