Beto O'Rourke, Michelle Obama, and Oprah Winfrey among Hollywood elites' top choices to take on Trump
Liberal superstars Oprah Winfrey, Beto O'Rourke, and Michelle Obama are among the top picks of the most powerful women in Hollywood to challenge President Donald Trump in 2020, while country legend Dolly Parton and talk show titan Ellen DeGeneres can each lay claim to at least one vote, too.
That's according to a survey compiled by The Hollywood Reporter at their Women in Entertainment Power 100 event, which revealed that O'Rourke, the Texas Democrat who lost to Ted Cruz in the midterm Senate race, resonated strongly with the Hollywood elite, as did TV legend Winfrey.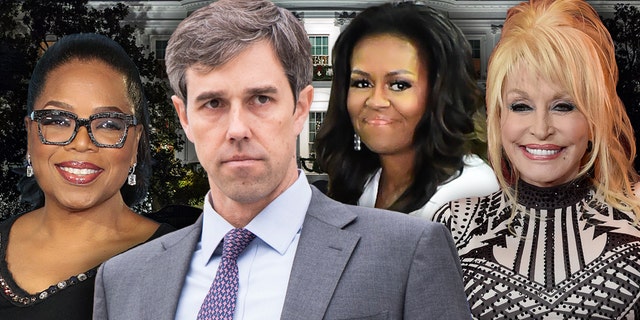 "I think about Oprah, the power of women and the power she personally brings," Time's Up CEO Lisa Borders said. "The platform that she has used so beautifully, she's built over 30 years. When you think of people running for president and the values they hold dear and how they would represent you as an individual and us as a collective, I think she brings all of the talent and values to bear."
Winfrey, 64, previously sparked rumors of presidential ambitions in her riveting Golden Globes speech in January, but denied any desire to hold the Oval Office.
Sen. Kamala Harris (D-Calif.) was a hit among the female Hollywood powerbrokers also, as were Joe Biden, Stacey Abrams, Elizabeth Warren and the former first lady.
"A version of Kamala Harris and Beto O'Rourke. Or Beto and Kamala," Marvel executive vice president of physical and post-production Victoria Alonso suggested.
"Oprah Winfrey and Dolly Parton — I actually have asked them both to run, I even made T-shirts. Unfortunately, I don't think I convinced either of them," Susan Rovner, executive vice president of development at Warner Bros. TV said.
Lisa Gregorian, president and chief market officer at Warner Bros. TV had a different blonde in mind for Winfrey's running mate.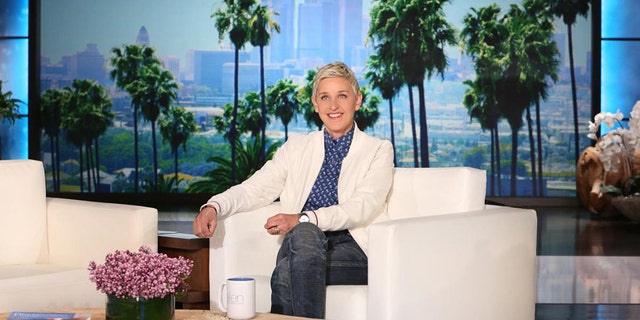 "Oprah and Ellen. Seriously," she said. "If I had said Trump to you five years ago, would you have believed it could come true?"
DeGeneres, however, had other ideas.
"I had a dream Snoop Dogg was my running mate," she said, "but we couldn't decide who would be president and who would be vice president, so we went and got pizza instead. Is that what you mean?"
Michelle Obama also struck chords with the entertainment industry insiders.
"A strong and diverse woman and mother in the White House would be awesome," Rita Ferro, president of ad sales at Disney-ABC said.
'Oprah Winfrey and Dolly Parton — I actually have asked them both to run, I even made T-shirts'
Some wanted Michelle to team up with former Vice President Joe Biden, while others wanted to see her with Winfrey or O'Rourke.
Stephanie Gibbons, vice president of FX Networks multiplatform marketing, had a rather unique take that involved some rule changes and reincarnation.
"It's my dream that Obama comes back with a waiver on term limits and Lincoln comes back from the other side as his VP," she said. "P.S. Oprah is Senate majority leader and Rachel Maddow is speaker of the House. They both take over as president and VP in 2024."