Antonio Banderas says he will always love Melanie Griffith
By ,
Published May 02, 2016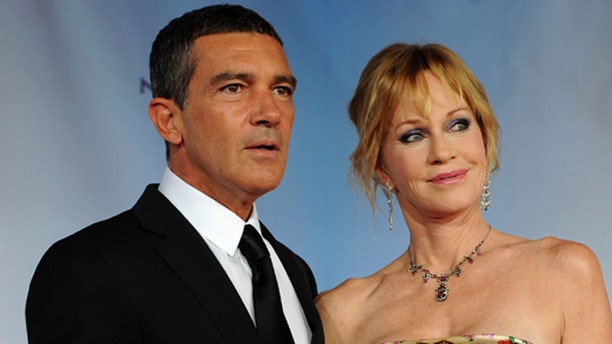 Antonio Banderas says he will "always love" ex-wife Melanie Griffith.
The couple divorced in June after 18 years, and Banderas has since gone public with new girlfriend Nicole Kimpel.
He told Spanish TV show "El Hormiguero," "It was a hard year. I had a lot of work, and my private life was also hard, but life goes on."
He added of working with her in his sci-fi film "Autómata," "I really admire Melanie as an actress . . . She is a person that I loved, I love and I always will love, whatever our status is."
Click here for more on this report from the New York Post.
https://www.foxnews.com/entertainment/antonio-banderas-says-he-will-always-love-melanie-griffith