Angelina Jolie reportedly accuses Brad Pitt of avoiding child support payments, seeks judge to intervene
By Tyler McCarthy, ,
Published August 07, 2018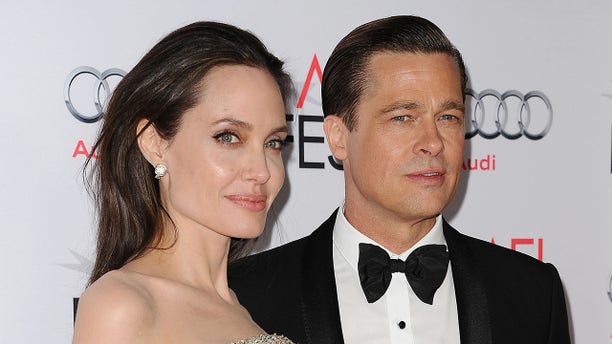 Angelina Jolie is reportedly accusing Brad Pitt of avoiding the child support payments mandated on their informal arrangement. Now, she's filed divorce papers both requesting formal child support and retroactively demanding him to pay what he's missed.
According to TMZ, Jolie filed legal documents asking a judge to issue a final divorce decree. She reportedly claims that Pitt has not paid "meaningful child support" for their six children since their separation two years ago.
The documents acknowledge that the duo had an "informal arrangement," but that Pitt has not lived up to that agreement. As a result, she's seeking formal child support as well as retroactive pay.
It's unclear at this time how much money the "World War Z" star is on the hook for, but, given the number of children, it's likely a lot.
Jolie, 43, filed for divorce from Pitt, 54, in September of 2016 citing irreconcilable differences. Since then the split has been very public and, at times, very contentious.
According to E! News, the couple is keen to formally end their marriage, but they are focused on the custody battle above all else. As a result, the process does not seem to be taking big steps forward.
https://www.foxnews.com/entertainment/angelina-jolie-reportedly-accuses-brad-pitt-of-avoiding-child-support-payments-seeks-judge-to-intervene