Andy Griffith developed a close bond with castmates, Ron Howard reveals
By Stephanie Nolasco, ,
Published June 15, 2018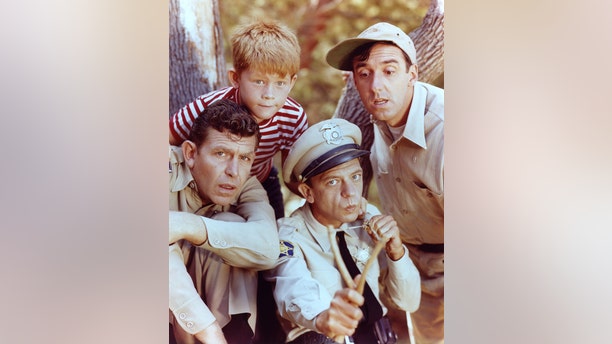 Before Ron Howard was celebrated as an Oscar-winning filmmaker or even starring as Richie Cunningham in "Happy Days," he played Opie, the son of small-town Sheriff Andy Taylor "The Andy Griffith Show" — and he still has fond memories about his time on set.
"It was warm and funny, like the show," the 64-year-old recently told Closer Weekly. "I learned hard work and fun were not diametrically opposed. In fact, they could work hand in hand."
CUE THE NOSTALGIA! FAVORITE TV REUNIONS
The beloved '60s comedy series told the story of Taylor (Griffith), a widower who lives with Opie (Howard) and his Aunt Bee Taylor (Frances Bavier) in Mayberry, N.C. With virtually zero crimes to solve, Taylor spends his time calming down bug-eyed Deputy Barney Fife (Don Knotts). It aired from 1960 until 1968.
Howard told the magazine Griffith and Knotts made it easy to be creative in front of cameras because they shared a mutual respect for each other's talent.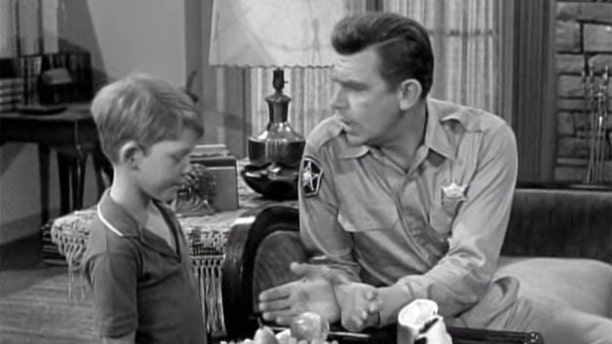 "Andy was the world's greatest audience for Don," he recalled. "Don had Andy literally in tears once a week. [I learned] about the spirit of collaboration, which I've carried with me forever."
Griffith's daughter, Dixie Griffith, also told the magazine Knotts wasn't the only actor on set her father greatly admired.
DON KNOTTS' DAUGHTER SAID SHE HAD TO LEAVE HIS DEATHBED TO LAUGH
"He loved Ron very, very much," she said. "They had a deep and abiding respect for each other, and they remained friends till the end."
But despite the show's lasting success, life wasn't always blissful for Griffith. In 1996, his son Andy Griffith Jr. died at age 37 after battling alcoholism.
"It affected my dad on a very, very deep level," said Dixie. "I went to my brother's funeral service, but my dad wasn't able to go. There would be too many magazines and cameras, and it just wasn't a good place for him to be."
Despite the family heartache, Dixie still remembers the happier times she spent with her father.
"During the summers, we'd go back to North Carolina and play volleyball and water ski," she shared. "I would play with him in the pool, and he'd put me up on his shoulders. He'd always stop what he was doing to play with me."
And when "Matlock" came to an end in 1995 after nine seasons, Griffith returned to the place he always considered to be home.
"[North Carolina], that's where he was free," said Dixie. "He would go into stores barefoot or without a shirt. He didn't embody the Hollywood lifestyle."
But Griffith never forgot his co-stars. When Knotts was dying of pneumonia in 2006, Griffith rushed to Los Angeles to be by his bedside.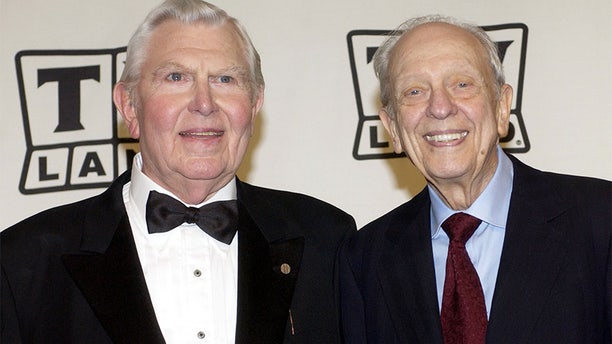 Knotts' daughter Karen previously told Closer Weekly the two men maintained their loving bond until the end.
"One thing I will tell you, and one thing that is different from what has been written in books, was that Andy was never jealous of my dad," she said. "He was his biggest fan and mentor. Everything later he was in, he wanted to get my dad in, too… He was in my dad's corner."
Griffith died in 2012 at age 86 from a heart attack. Dixie and Ron agreed the star's legacy will always shine on.
"His fans still love him," said Dixie. "He brings light, joy and laughter to millions. He's remembered, for sure."
https://www.foxnews.com/entertainment/andy-griffith-developed-a-close-bond-with-castmates-ron-howard-reveals