Amy Poehler reflects on 10-year anniversary of 'Parks and Recreation:' 'I'm just really overwhelmed'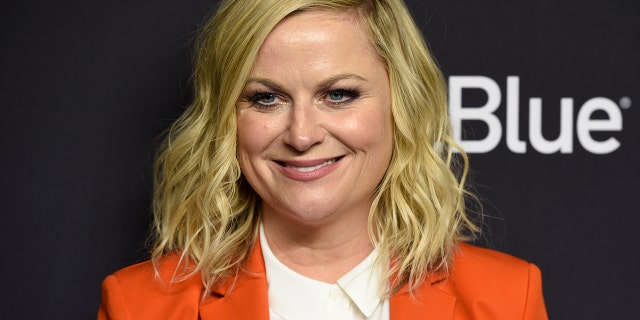 LOS ANGELES – Amy Poehler became incredibly emotional reflecting on her wildly popular role as Leslie Knope in the hit NBC comedy series "Parks and Recreation."
In a sold-out Dolby Theater in Hollywood, Calif. on Thursday night, Poehler, flanked by her "Parks and Rec" co-stars, couldn't help but fight back tears as comedian, actor and writer Patton Oswalt moderated his second "Parks and Rec" panel session at the PaleyFest for the 10th anniversary reunion of the iconic comedy.
"I'm just really overwhelmed," Poehler, 47, trying her best to keep her cool, lamented to an eruption of applause from audience members.
CHRIS PRATT SAYS HE'S OPEN TO A 'PARKS AND RECREATION' REVIVAL
When each cast member was asked by Oswalt what they had taken away from their "Parks" lives and implemented into their personal lives, the former "Saturday Night Live" mainstay told an inspiring tale about the impact her kind-hearted character Leslie Knope has had on viewers all over the world.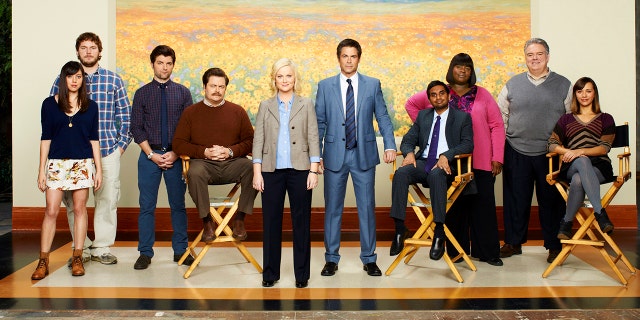 "You know, when the teachers were striking out here in L.A., I drove past the teachers striking and I honked my horn in support as they were asking us to do with signs – and a woman was holding a Leslie Knope sign, and I honked at her and she was like, 'Hey!' and I was like, 'Hey!' Poehler explained.
CHRIS PRATT REVEALS HE GOT IN TROUBLE WITH NBC FOR GOING NAKED ON 'PARKS AND REC' SET
"And it was just a great example of how that character has gone on to represent so many things that are, I think, far and above what we would have ever imagined them to be. And so, Leslie was really, really good for my mental health – for my physical and mental health."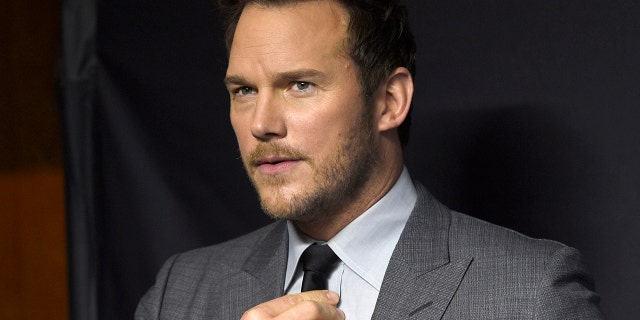 "Parks and Recreation" aired 136 episodes and lasted seven seasons before ending the series on February 24, 2015. Series creator Michael Shur said during the panel that he and many members of the cast were certain their band of oddballs were doomed from the get-go but noted that he'd be open to giving the series a swan song in the form of a feature film or TV reunion under one condition.
CLICK HERE TO GET THE FOX NEWS APP
"We thought we were getting canceled all the time," said Shur. "I don't feel like we left anything on the table, the show made its argument." He added, "We'd only do it if there was something compelling," noting that if "anyone onstage said 'No,' we wouldn't do it."
"I would never say never."