Allison Mack's 'Smallville' co-star says she hid 'inner freak' on set
By Kathleen Joyce, ,
Published April 26, 2018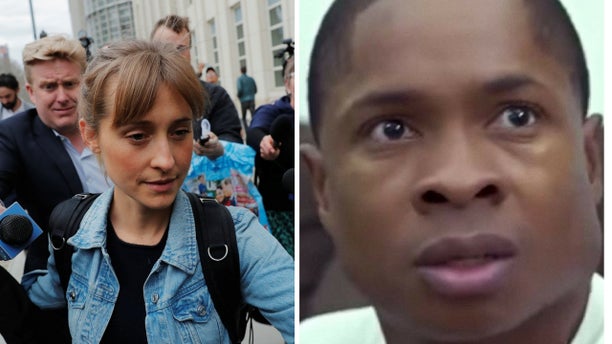 Allison Mack's "Smallville" co-star Sam Jones III said the actress did not display any odd behavior when they were on set filming the popular series.
Jones said Mack had a boyfriend when they were filming and speculated that the actress may have gone off the deep end later on.
"While we were on the show, she had a boyfriend, so she was cool," Jones told Us Weekly. "So, I mean, I guess she just became freaky, you know what I'm saying? I guess the inner freak just came out of her or something, but I don't know man."
'SMALLVILLE' ACTRESS ALLISON MACK OUT ON BAIL, FACING 15 YEARS TO LIFE IN PRISON
Mack, 35, was arrested Friday for her role in an alleged sex cult tied to the self-help organization NXIVM. Mack pleaded not guilty to charges including conspiracy to commit forced labor and sex trafficking. She was released from federal custody Tuesday after posting a $5 million bail. As a condition of her bail, Mack is to have no connection with any current or former NXIVM members and will be monitored by an electric bracelet.
Jones said he was not sure if the allegations against the actress were true. However, he hopes Mack will "bounce back from it."
"Hopefully everybody involved is OK, and hopefully she bounces back from it," he said.
The actor believed Mack's paycheck from the popular superhero series could help her get a good lawyer.
"'Smallville' got those good residuals, so she [should] be able to get a good attorney," Jones said.
'SMALLVILLE' STAR ALLISON MACK RANTS ABOUT ALLEGED CULT IN NEWLY RESURFACED YOUTUBE VIDEO
Mack is accused of being the primary recruiter of sex slaves for NXIVM co-founder Keith Raniere. She joined the organization sometimes between 2006 or 2007 and was believed to be romantically involved with Raniere.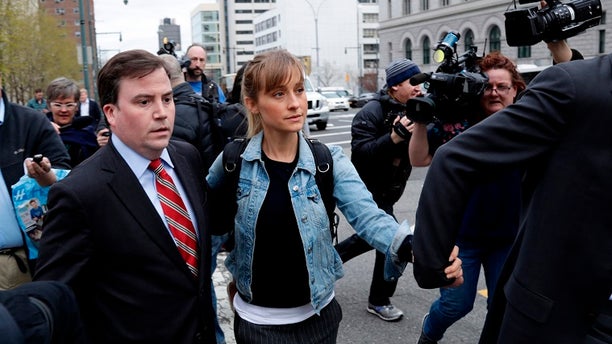 Court papers say that Mack and Raniere also created a society within NXIVM called "DOS" — an acronym based on a Latin phrase that loosely translates to "Lord/Master of obedient female companions." Women were required to provide damaging material about their friends and family, naked photos and even sign over their assets as a condition for joining, they said. Many were branded with his initials, they said.
Raniere was arrested in March no sex trafficking charges. If Mack is convicted, she could face 15 years to life in prison.
Fox News' Andrew O'Reilly contributed to this report.
https://www.foxnews.com/entertainment/allison-macks-smallville-co-star-says-she-hid-inner-freak-on-set