Alfonso Ribiero plans to make 'America's Funniest Home Videos' 'hipper'
By Sean Daly, ,
Published May 02, 2016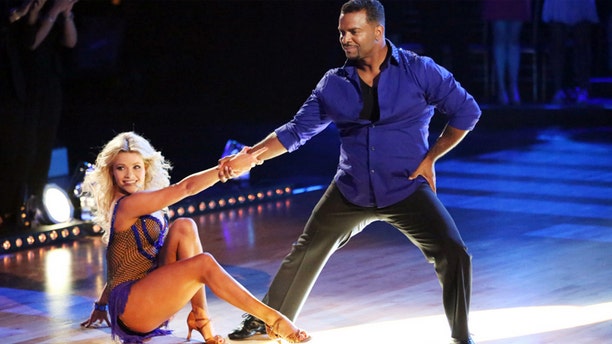 Alfonso Ribeiro isn't the least bit worried about completely screwing up "America's Funniest Home Videos."
"The way I view things is simple," the show's newly-minted host says. "I have already dealt with what can go wrong in life. So what could go wrong [here]?"
"Nothing is as bad as what has happened before in my life."
At 43, Ribeiro has bounced back from a nasty divorce and a widely reported Internet death hoax.
But he has also enjoyed success on two classic TV series — "Silver Spoons" and "Fresh Prince of Bel Air" — appeared on Broadway, made a Pepsi commercial with Michael Jackson and won the mirror ball trophy on "Dancing with The Stars."
"So I walk into this with open arms saying, 'I am ready for this opportunity.' Not, 'Oh, my God, what will happen if I mess up?'" he tells FOX411.
Ribieiro takes over the long-running Sunday night clip show from Tom Bergeron, who stepped down after 15 seasons.
"When I won ['Dancing with The Stars'], the numbers were great," he boasts.
"It was one of the [most watched] seasons 'DWTS' had had in a long time. I just think the people at ABC recognized that. The numbers were high and I think somewhere in there they decided this was something that this might be a good fit."
Ribeiro's approach to his new gig is simple: if it ain't broke, don't fix it.
"Where you can get into danger is when you think, 'Let's change it,'" he says.
The revamped series —- which begins production August 22 — will feature a new set and a new theme song, but the same brand of family-friendly (read: corny) humor.
"We are certainly not trying to make it edgier because it is a family show," Ribeiro insists.
"You know that it is going to be family content that is not risqué. But we are going to make it hipper. We are going to make it cooler."
"I think I am a little hipper and cooler (than Tom)."
"America's Funniest Home Videos" airs Sundays on ABC.
https://www.foxnews.com/entertainment/alfonso-ribiero-plans-to-make-americas-funniest-home-videos-hipper