Alec Baldwin & Hilaria Thomas Fill Rome With PDA
By Alexandra Gratereaux, ,
Published January 10, 2017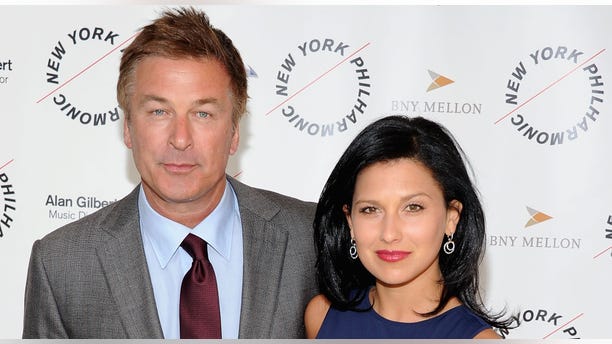 When in Rome, do as the Romans!
This is what Alec Baldwin and his much younger Latina fiancée Hilaria Thomas appear to be doing as photos surfaced of the two making out excessively on the streets of Rome, Italy, entertainment gossip site CeleBuzz is reporting.
Baldwin is in Rome filming his upcoming movie, "To Rome, With Love," with award-winning director Woody Allen.
Alec Baldwin Tweets that He's Leaving NBC after Today Show Reporters Stake Out His Home
Thomas, who was born in Mallorca and is of Spanish decent, has been in Italy to support her man while he works.
On Thursday, Baldwin tweeted about his trip and referenced his latest scandal with the press and the "Today Show."
"So nice to be in Rome, where the paparazzi don't step on a baby to get a photo….." Baldwin posted on his Twitter account. 
Baldwin hinted that he might just leave NBC after reporters from The Today Show were staking out his apartment Wednesday morning in New York City, waiting to ambush him and his new fiancée as they left their Manhattan building.
"I think I'm leaving NBC just in time," Baldwin tweeted on Wednesday. "Outside my apt today, alongside the other stalkers from the tabloid press, a crew that identified themselves as being with the Today Show."
"No one from NBC contacted me until the Today Show arrived at my apt," he added in a separate tweet. "I haven't appeared on the Today Show in many years. But did they have to camp outside my apt.?
Certainly, Baldwin feels betrayed by his employer.
Latino Celebrities and Their Little Ones
Earlier this week Baldwin also slammed the New York Daily News on twitter after the publication sent a reporter to get photos of his much younger Latina fiancée.
Baldwin and Thomas have made headline in the last week after confirming their engagement.
The actor proposed to his 28-year-old yoga instructor girlfriend, while the two were on a romantic weekend getaway.
You can reach Alexandra Gratereaux at: Alexandra.Gratereaux@foxnewslatino.com or via Twitter: @GalexLatino 
Follow us on twitter.com/foxnewslatino
Like us at facebook.com/foxnewslatino
https://www.foxnews.com/entertainment/alec-baldwin-hilaria-thomas-fill-rome-with-pda