Volkswagen may build cars at Ford's U.S. plants, CEO says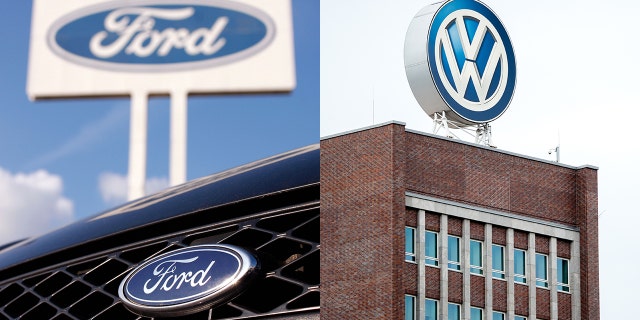 Have you driven a Volkswagen lately?
The German automaker is talking to Ford about using some of its excess U.S. manufacturing capacity to build future VW models, VW CEO Herbert Diess told reporters Tuesday after meeting with White House officials on trade.
Ford and VW have been in preliminary discussions about creating an alliance focused on commercial vehicles built on shared platforms, but specifics on where they would be made have not been pinned down.
Volkswagen currently runs its own manufacturing facility in Chattanooga, Tenn., where it produces the Passat sedan and Atlas SUV, and VW North America CEO Scott Keogh revealed at the Los Angeles Auto Show last week that the company is scouting locations for a potential second factory that would build electric cars. Diess did not say if the use of Ford facilities would take the place of the second plant or be aimed at additional production.
At a separate event in Detroit on Tuesday, Ford chairman Bill Ford Jr. told reporters that the talks with VW were "going well," but said it was too early to discuss any manufacturing plans that may result from them, Reuters reported.
With Ford's recent elimination of several car lines and a continuing shift toward less conventional mobility segments, a Morgan Stanley analyst this week projected that Ford could make as many as 25,000 job cuts in the near future. General Motors last week announced manufacturing cuts that could affect 18,000 employees worldwide.
The Associated Press contributed to this report