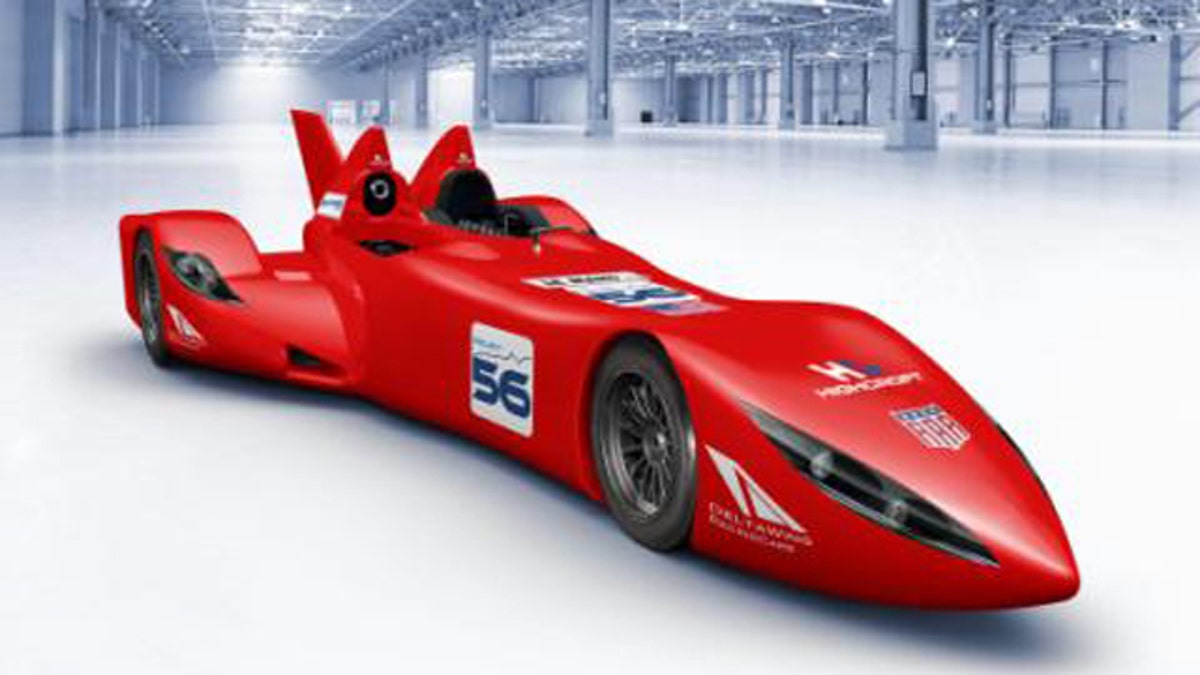 If at first you don't succeed, take your idea to someone else.
That's what the team at Indianapolis-based DeltaWing Racing Cars did when their radical proposal for a lightweight, aircraft-inspired single-seater was passed over by the Indycar racing series in favor of a more traditional open-wheel racer that will be used by all teams starting in the 2012 season.
Rather than give up on the project, DeltaWing chief designer Ben Bowlby went back to the drawing board and turned his idea into a two-seat prototype that is now set to compete in the prestigious 24 Hours of Le Mans next year. Recently, the sanctioning body for the race, the Automobile Club de l'Ouest (ACO), established a program known as 'Garage 56' that allows one experimental vehicle to join the traditional field of 55 cars each year to highlight new automotive technologies.
The DeltaWing design will be developed by a new partnership known as Project 56, which includes legendary American driver, Dan Gurney, American Le Mans Series owner Dan Panoz and two-time defending ALMS LMP2 class champion, Connecticut's Highcroft Racing.
The car will be engineered and built by Gurney's All-American Racers in California and fielded by the Highcroft outfit. It employs an unusual tripod-like layout, with two narrow tires tucked close together in front that give it the impression of a three-wheeler. With a target weight of just over 1,000 pounds – about half that of top cars that compete at Le Mans – and extremely efficient aerodynamics, DeltaWing spokesman Bill Lafontaine tells Fox Car Report that he expects its performance will fall between the top two classes of prototypes, LMP1 and LMP2, despite being powered by a 1.6-liter four-cylinder engine producing just 300 hp, compared to the 575 hp motors used by the leading teams from Audi and Peugeot.
Project 56 is currently sorting out the details of the DeltaWing with the ACO, with a focus on safety. The team is also in talks with a number of engine manufacturers and tire suppliers, but hopes to begin on road testing in a couple of months.
For more information on the DeltaWing tune in to Fox Car Report LIVE! on Thursday, 6/16 at 2pm for an exclusive interview with Ben Bowlby on FoxNews.com LIVE!