Teen leads police on 135 mph chase, goes airborne
By Gary Gastelu, ,
Published June 28, 2018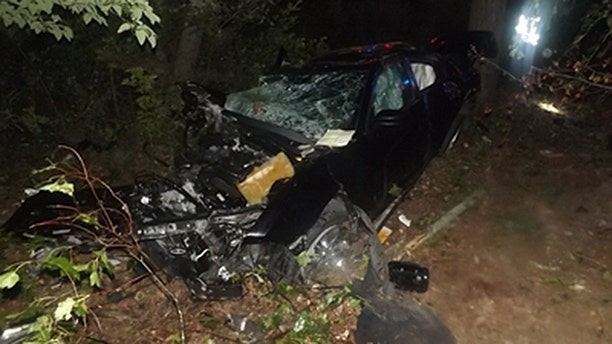 A 16-year-old was really flying when he led police on a car chase early Thursday into Aberdeen, N.C., that ended with his car going airborne.
The Abderdeen Times reports that the unidentified minor was on the run down highway 211 from nearby Raeford at speeds of up to 135 mph with patrol cars on his tail. He was being sought in connection with a domestic incident earlier in the evening, according to CBS 17.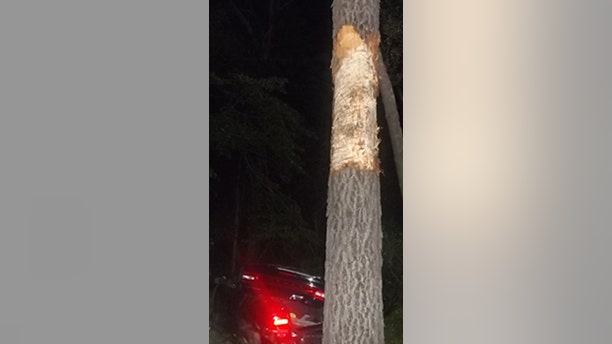 At around 1:55 a.m. he lost control at an intersection, drove through a guardrail and launched the 2013 Dodge Charger over 100 feet into the trees, hitting one about 12 feet high up its trunk before smashing into the ground. The car did not belong to him.
From there he exited the vehicle and made a run for it on foot, but was quickly apprehended. Apparently seatbelts helped save the boy's life, because he was in good enough condition to refuse treatment from paramedics before being taken into custody.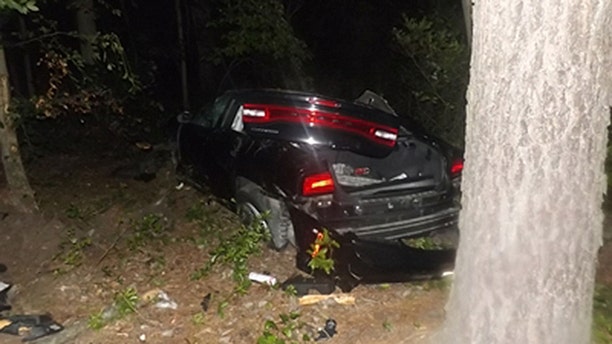 The driver is facing several felony and misdemeanor charges stemming from the incident and is being held in Hoke County Jail with bail set at $7,500.
SEE MORE FROM THE ABERDEEN TIMES
https://www.foxnews.com/auto/teen-leads-police-on-135-mph-chase-goes-airborne