Swedes save Saab...museum
By ,
Published October 10, 2016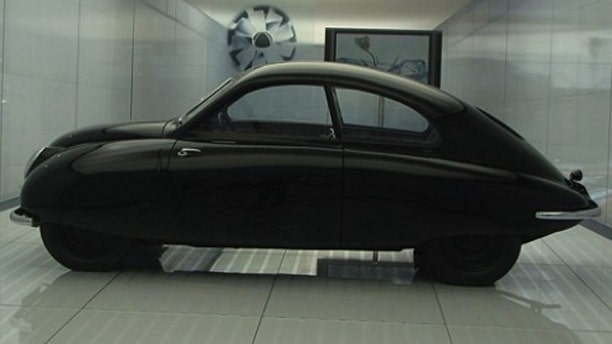 Saab's hometown, Trollhättan's, Sweden, stepped up to the plate and purchased the assets of the Saab museum with a little help from a couple of old friends of the automaker's.
Radio Sweden reports that aerospace and defense concern Saab AB and a foundation run by the Wallenberg family, both former owners of the automaker, chipped in with the city council to purchase the entire collection of approximately 120 cars and take over the lease of the building that houses them for just over $4 million.
Trollhättan's Municipal Board chairperson Paul Åkerlund, told Radio Sweden, "I think it means a lot, it is a part of Trollhättan's soul. It is also a big tourist attraction."
The collection of automobiles spans the history of the automaker and includes the very first Saab prototype from 1947, known as the Ursaab, along with many concepts and production cars from the years that followed.
Saab's assets are currently being auctioned off to the highest bidder in a liquidation proceeding brought about by the bankruptcy of the storied brand. Several last minute offers to save the company in some shape or form have surfaced in recent days, but none have yet to come to fruition.
It was announced last week that Saab Cars North America would follow its parent company and be liquidated at the end of February. At least when it enters the history book, there will still be one back home.
Click here for more from FoxNews.com autos
https://www.foxnews.com/auto/swedes-save-saab-museum