New DeLorean sports cars to be made in Texas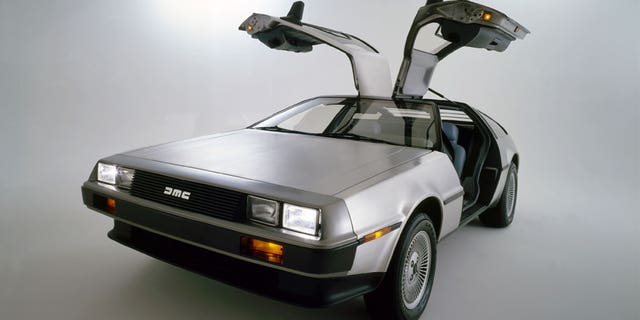 DeLorean is going back…to business.
The Texas-based DeLorean Motor Company, which specializes in providing parts and restoration services for the iconic gullwing sports cars, has announced plans to begin production of new vehicles as early as next year.
The move comes courtesy of the recently-passed Low Volume Motor Vehicle Manufacturer's Act of 2015. The law allows small companies to manufacturer up to 250 cars annually without having to meet the same safety standards that the major automakers do. The hitch is that the vehicles have to be replicas of cars that are at least 25 years old. Since the original DMC-12 was sold only from 1981 to 1983, it qualifies. Even if still it looks like it's from the future.
The Humble, Tex., outfit purchased the leftover stock of the defunct automaker back in the 1990s, and has the rights to use the DeLorean name. Company vice president James Espy tells Fox News that it has millions of parts on hand and also owns the tooling for many of the fiberglass and stainless steel car's major components, plus 1,000 of the iconic doors, which are among the hardest parts to reproduce.
Espy says that the new cars will hew closely to the originals, but get a few 21st century updates. These include the modern electronics, larger wheels and brakes, and power steering systems. (OK, the last of those isn't exactly cutting edge, but it wasn't offered on the cars the first time around.)
The most significant change will be to the powertrain. While the law doesn't require the latest safety equipment, the cars do need to meet current emissions standards. The way to do that is to use crate engine that's been emissions certified by its manufacturer, and the only one that qualifies today is the General Motors E-ROD V8.
That big 6.2-liter engine isn't well-suited to the rear-engine DeLorean, however, which was designed around a 130 hp 2.9-liter V6. Fortunately for the company, at least two automakers are working on six-cylinder packages that will fit the bill, and Espy expects to have one locked in by March that will be good for 300-400 hp.
The cars will be available initially with only 5-speed manual transaxles, but an automatic transmission could be added later in the run. Espy says they'll limit production to 300 units so that the spare parts supply for the new cars and the roughly 6,500 originals that are still on the road isn't spread too thin.
The exact price isn't set, but will be around $100,000. Coincidentally, that's the 1981 $36,000 sticker price adjusted for inflation.
Back to the future, indeed.