NBC hires Danica Patrick for Indy 500 broadcast
By Gary Gastelu
Published March 20, 2019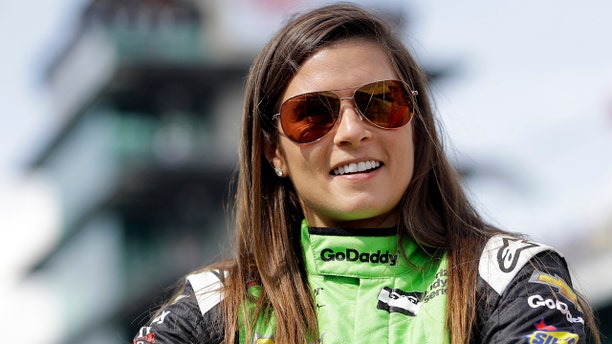 Danica Patrick is returning to the Indy 500. In the broadcast booth.
The only woman to have ever won an Indycar race will be working as an analyst alongside host Mike Tirico and contribute across the NBCUniversal platforms from the Indianapolis Motor Speedway during the month of May, the network announced on Wednesday.
Patrick, who retired from racing after the 2018 Indy 500, told the Associated Press that she started studying for her new gig at the Indycar season opener in St. Petersburg, Fla., last weekend.
DANICA PATRICK COOKS UP HER POTATO CRUSTED EGG BAKE ON FOX AND FRIENDS:
"I thought, 'Oh my God, I've got to know all the names.' I've got to know who's the guy who has momentum and who doesn't," she said. "I need to respect the event and the position that I'm in. It's so important for me to be up to date on everything."
Patrick's previous experience as an on-air analyst is limited to three appearances on Fox Sports during Xfinity Series stock car races.
Patrick posted the news on Instagram, telling her followers "I'm coming home, again...and I can't wait!"
Since her retirement, she's been focusing on promoting her Warrior by Danica fitness clothing line and Sominium winery. In January, she sold the only car she owned, a 2004 Lamborghini Gallardo that she said she hadn't driven for years, for $122,000.
https://www.foxnews.com/auto/nbc-hires-danica-patrick-for-indy-500-broadcast