NASCAR Camping World Truck Series champion Brett Moffitt loses his ride for next season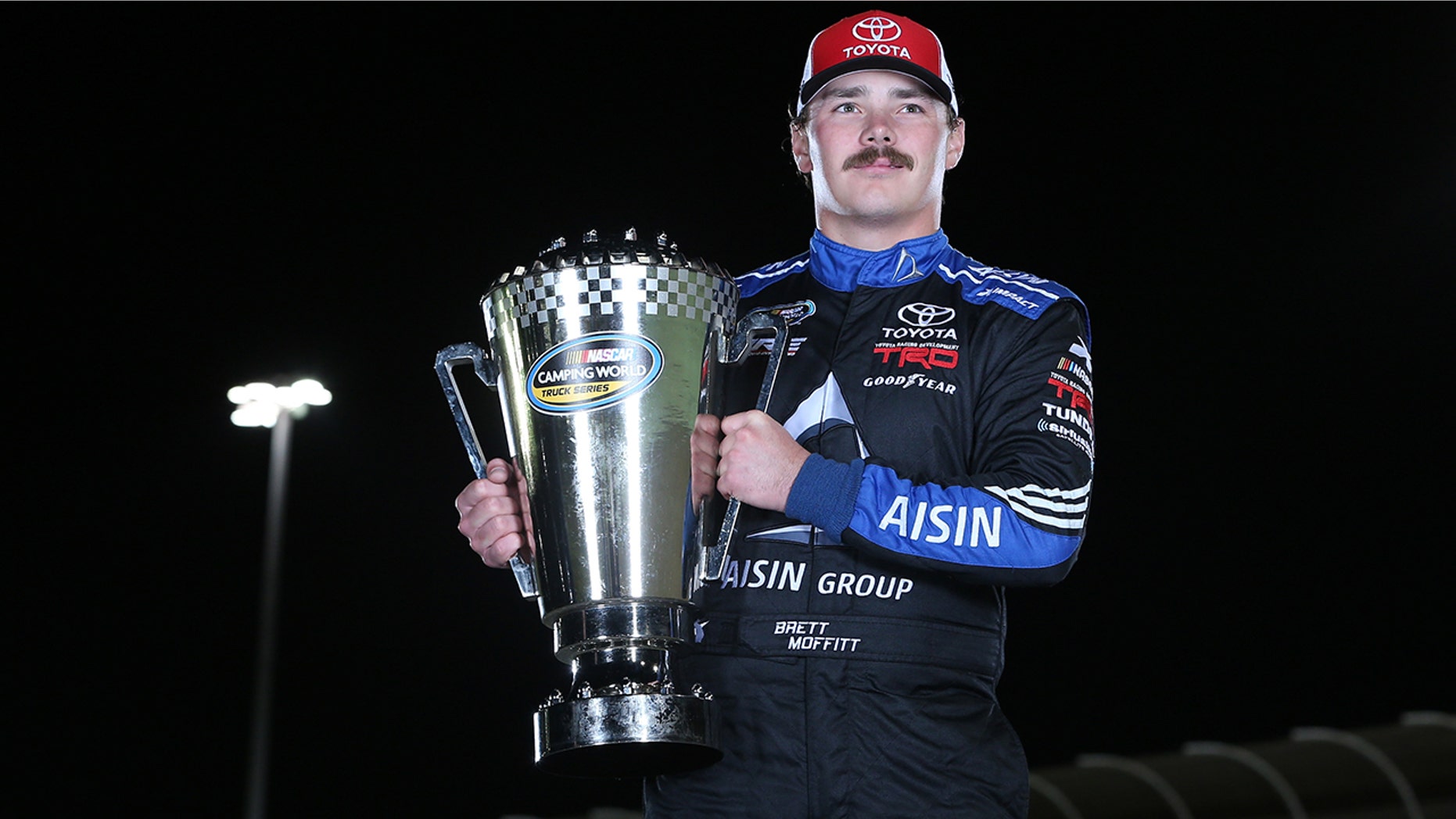 Winning isn't everything in NASCAR racing, even winning it all.
2018 Camping World Truck Series champion Brett Moffitt is looking for a new ride for next season after his team, Hattori Racing Enterprises, let him go as it looks for a driver who can bring more funding to the operation.
Team owner Shige Hattori said the team faced "numerous challenges in getting to the racetrack each week" during 2018 and nearly didn't make it to the end of the season.
Although it's much cheaper to run a team in the truck series compared to Cup or even Xfinity, Kyle Busch revealed last year that budgets can run over $3 million per season.
The 26-year-old Moffitt told Fox Sports host Daryl Motte that he's proud of his achievement.
"No matter what, looking back, at least I can say I was the 2018 Camping World Truck Series champion with six wins on the year. I'll forever have that, and the people who supported me will have that."
Along with his truck series title, Moffitt was the 2015 NASCAR Cup Series rookie of the year, splitting time between Michael Waltrip Racing and Front Row Motorsports, but hasn't yet been able to leverage that success into a ride for a top team.
FOLLOW FOX NEWS AUTOS ON FACEBOOK FOR MORE NASCAR NEWS
Despite the latest setback, however, achieving his championship goal has the Iowa native optimistic about his racing future.
"It's one level of success, and one checkmark on the career box, but hopefully there's a lot more to come."
The Associated Press contributed to this report