Mazda has a revolutionary new engine, and it's not a rotary
The 2020 Mazda 3 unveiled at the Los Angeles Auto Show is a sleek-looking compact that brings a premium interior to its economy class, but it's what you can't see that the company hopes will make it stand out.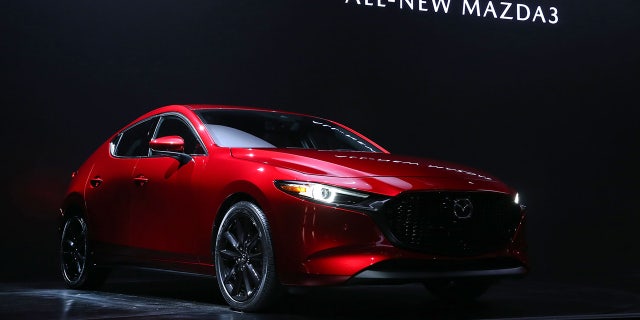 As with every new Mazda model of late, the new hatchback and sedan are quieter than the ones they replace, as the company looks to shift its products upscale. Mazda Vehicle Dynamics Manager Dave Coleman says it's the result of a hundred little things that add up to make a big difference.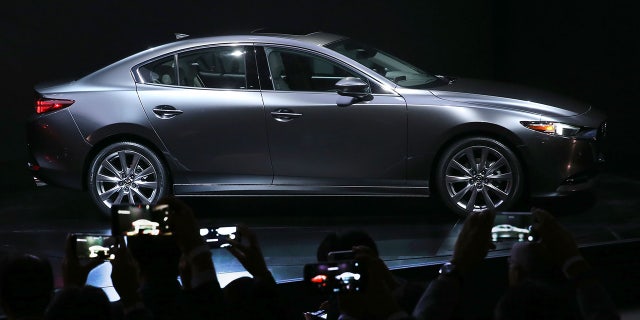 "A lot of hard work, for a lot of little details," Coleman says. "So many different seals and covers and managing the vibration modes of different parts so they don't activate each other."
It's also the first 3 that will be offered with all-wheel-drive in an effort to enhance its appeal in cold weather regions, but Mazda didn't leave out the Zoom-Zoom. In addition to a feature on front-wheel-drive models that imperceptibly reduces engine power as the steering wheel is turned to shift weight forward and give the front tires more grip, the all-wheel-drive versions adjust the relative speed of the front and rear wheels to allow the car to rotate more freely.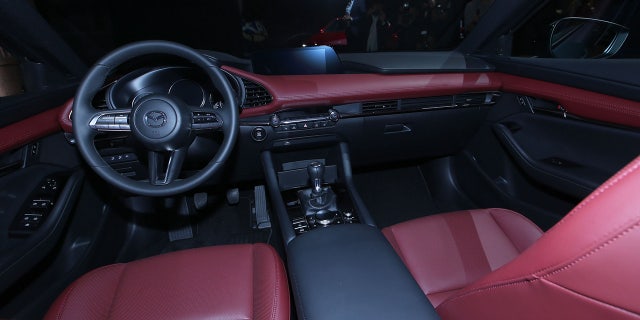 But the 3's real breakthrough tech is under its hood where an all-new type of engine is set to debut.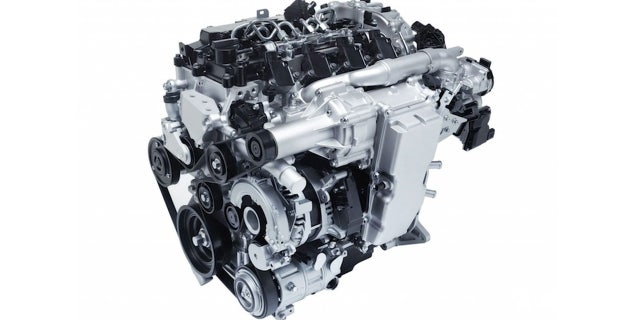 Sorry, Mazda fans, it's not a rotary, although the company does have one of those in the works to use as a range-extending generator in electric cars. Instead it's a technology that Mazda calls Skyactiv-X, which is an original take on a concept known as Homogenous Charge Combustion Ignition, or HCCI.
MAZDA CONFIRMS THE RETURN OF THE WANKEL ROTARY ENGINE IN 2020
Coleman says the idea is to get a gasoline engine to work more like a diesel, where compressed fuel ignites all at once rather than spreading away from a spark, which is less efficient. Gas burns faster than diesel, however, and it's tough to control its ignition in this kind of engine. So, what Mazda did was design a high-compression (16:1) motor that uses a small spark that goes off just before the fuel would auto-ignite, creating the extra pressure needed to set it off at the right moment.
The lean-running engine is also supercharged to pack as much air into it as possible for and even more efficient burn, especially at full throttle, and Mazda has combined it with a mild-hybrid system that gives the powertrain an electric boost under acceleration. Fuel economy is improved by about 20 percent compared to a conventional gas engine with the same displacement, which in this example is 2.0-liters, according to Coleman.
Unfortunately, American customers will have to wait a little longer to get a Mazda 3 equipped with Skyactiv-X, which is launching first in overseas markets while a conventional 2.5-liter will be the first engine available when the car goes on sale here next spring.
WHAT DO YOU THINK OF MAZDA'S NEW MOTOR? CLICK HERE TO TELL US ON FACEBOOK