Insider reveals secrets of the new Ford Bronco
By ,
Published September 27, 2017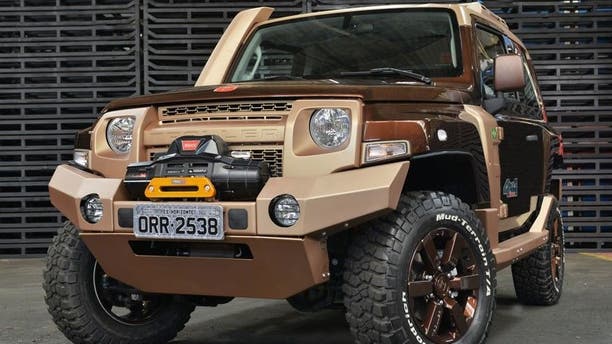 The new Ford Bronco may be off to a bumpy start.
An engineer involved with the project claims that it's suffering from "paralysis of analysis" caused by input from too many quarters within Ford, which has forced it to undergo more design phases than is normal during product development.
Speaking anonymously, the source told Gear Patrol that the latest concern is that it's turning out to look too much like a Jeep Wrangler. He compares the styling to the the Ford-owned Brazillian Troller T4, which is a small, rugged SUV that looks more like a Wrangler than the last Bronco.
FORD BRONCO CONCEPT GOES ON A 'RAMPAGE'
It also won't be offered as a two-door, according to the source, because four-door SUVs sell much better these days. And while the Wrangler Unlimited is its benchmark competition, Ford isn't focusing on making the Bronco an extreme rock-crawling machine.
The Bronco will have a set of removable roof panels, but the sides and back of the greenhouse will stay in place, he said. The standard engine is set to be a 2.7-liter turbocharged V6 and the target price $30,000.
Ford hasn't commented on any of the claims made by the engineer, and has so-far only confirmed that the Bronco will be based on the upcoming Ranger pickup and feature a body-on-frame architecture.
The new Bronco is scheduled to hit showrooms in 2020 as a 2021 model year truck.
BIG CHANGES, AND A BRONCO, COMING TO FORD TRUCKS:
https://www.foxnews.com/auto/insider-reveals-secrets-of-the-new-ford-bronco