Honda Recalling 310,773 Pilots With Potentially Unsafe Seatbelts
By ,
Published October 10, 2016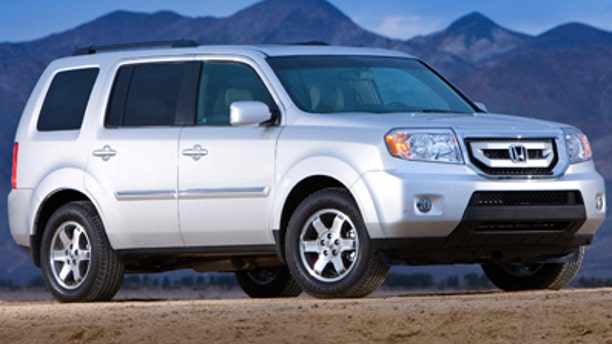 Honda Motor Co. says it is recalling 310,773 Pilot vehicles in the U.S. to inspect and potentially replace the front seat belts due to problems with the belts' stitching.
Honda said Friday it is voluntarily recalling Pilots from the 2009 through 2011 model years.
The automaker says that the driver- and front-passenger seat belts may have been manufactured improperly.
The stitching connecting the lap section of the belts to the outboard anchor webbing may be incomplete or missing. That means the belts may potentially come loose in a crash, increasing the risk of injury.
Honda says there have been no injuries because of the defects.
Honda wants owners of the recall-affected Pilots to take them to an authorized dealer for inspection when they receive a recall notice.
https://www.foxnews.com/auto/honda-recalling-310773-pilots-with-potentially-unsafe-seatbelts