Holiday Gift Guide: Ultimate Winter Driving Experiences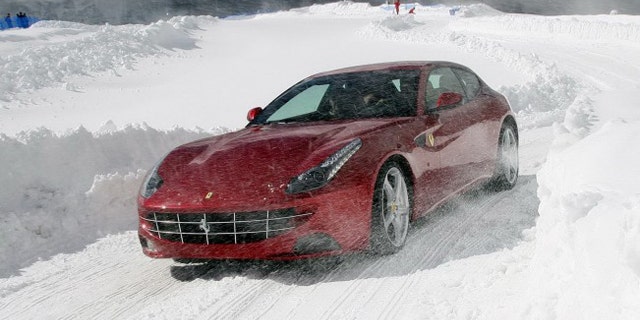 The cold weather months are fast approaching, but that doesn't mean your favorite auto enthusiast has to park the car and take the train.
Winter driving can be dangerous, but it can also be a lot of fun if you know what you're doing, and taking a course from a luxury automaker is a good time unto itself. Here are three available this year from the obvious to the surprising.
Land Rover Experience Driving School, Equinox Resort, Manchester Village, Vermont
If there's one company that knows how to rough it in style it's Land Rover. The off-road specialist offers a variety of driving courses at the ritzy Equinox Resort in Vermont year round, along with programs at Fairmont Le Chateau Montebello in Montebello, Canada, the Biltmore Estate in Ashville, North Carolina, and the Quail Lodge in Carmel, California, but you probably won't find much snow in either of those last two locations.
Prices start at $250 for a one-hour lesson and run up to $1,200 for a full day of off-road instruction in the company's capable 4x4s. Hotel is extra, but current Land Rover owners get a 10 percent discount on the school.
Porsche Camp4, Mecaglisse, Québec, Canada
Germany is known for its good drivers as well as a successful Winter Olympics team, so this seems like a good fit, and you don't even have to take a trans-Atlantic flight.
Porsche Camp4 is a two-day, three-night program that includes accommodations at the swank Estérel Suites, Spa & Lake, located about two hours north of Montreal. From there you travel to a nearby complex in Mecaglisse to receive training on a selection of ice-covered circuits, handling courses and a skidpad in both rear and all-wheel-drive Porsche sports cars. And, no, you don't have to bring your own, but you will need $4,995.
Ferrari Winter Driving Experience, Little Nell Resort, Aspen, Colorado
Hard to believe, but Ferrari now sells an SUV. Well, something that's as close as it will ever come to selling an SUV. The 2012 FF is the Italian automaker's first all-wheel-drive car, and a two-door station wagon to boot. Or, as people who refer to trunks as "boots" call it, a shooting brake.
To highlight its cold weather capabilities, Ferrari is offering a Winter Driving Experience that includes two days of instruction on a snow and ice-covered track and two-nights of accommodations at the Little Nell Resort in Aspen, Colorado for $11,300. Before you balk at that price, keep in mind that an FF costs $359,000 and the gift giver can come along for the trip, if not the school, for just $950.