Ford Mustang Shelby GT500 leaked and dealers told four-door Mustang is in the works, reports say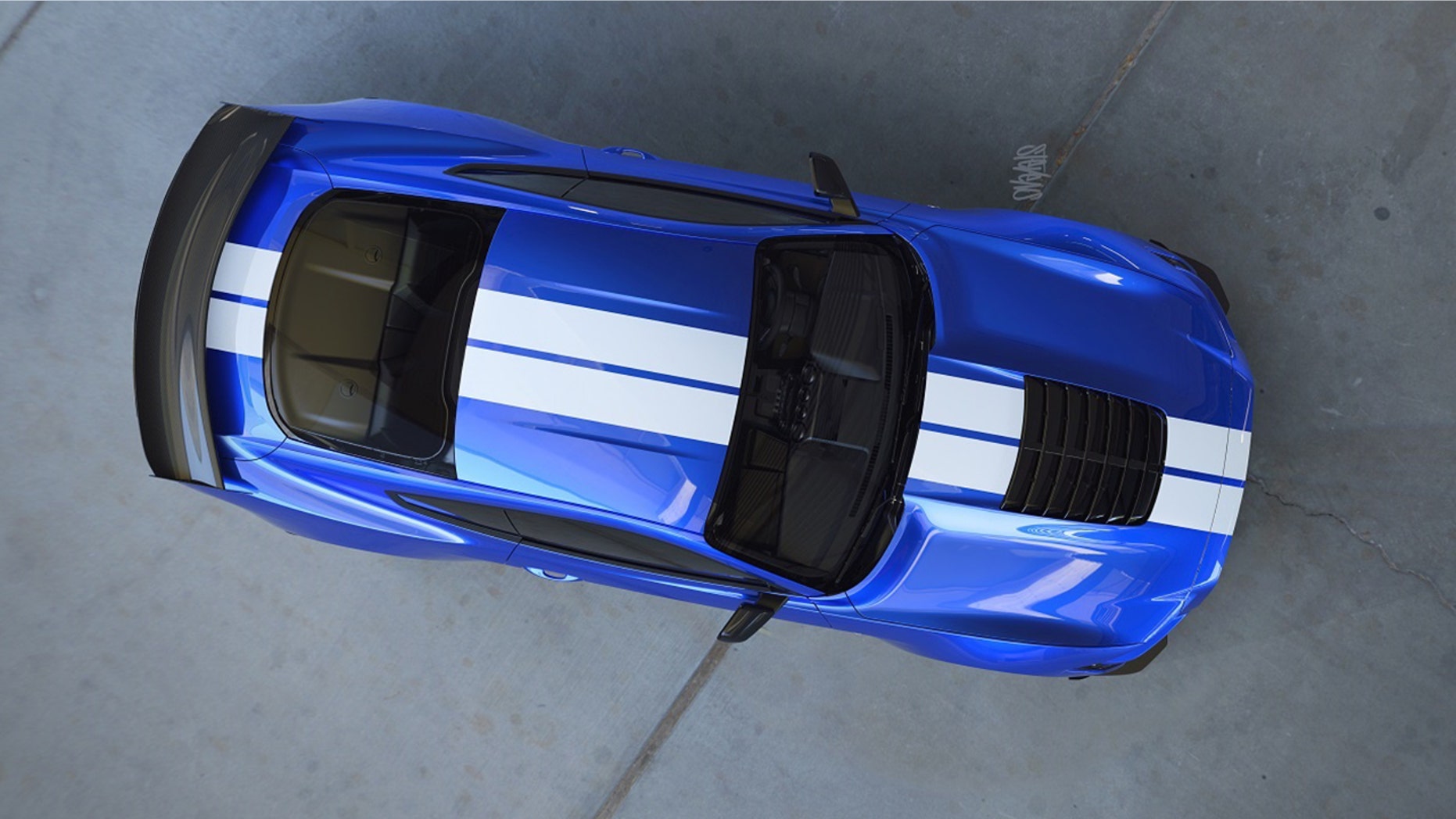 Ford's new snake has slithered out of its hole.
Photos of the upcoming 2020 Mustang Shelby GT500 muscle car surreptitiously taken at a private Ford dealer event in Las Vegas were posted to Instagram on Thursday and offer the best look yet at what's set to be the most powerful Ford ever made.
@Sinister_Lifestyle said someone sent him the images, which show a blue coupe with white racing stripes, and aggressive grille with a Cobra logo, massive tires and huge rear wing. (Click here too to see them.)
The car isn't expected to make its official public debut until January, and Ford has only shown shaded and oblique views of it before, including one from overhead. Powertrain details have not been revealed, beyond confirmation that it will have more than 700 hp.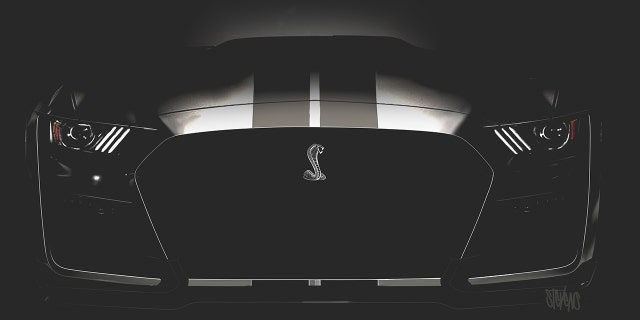 According to another leak from the Las Vegas event posted to fan forum Mustang6G.com, the final figure will be closer to 790 hp, and the power will get to the rear wheels through either a manual transmission or 10-speed automatic. A supercharged V8 of unknown displacement is expected to be under the bulging, vented hood.
Attendees were reportedly banned from using cameras at the event, so it's not known how someone could've gotten so close to the stage with one, but it's possible that they were taking during a rehearsal.
Perhaps even more interesting, MustangG6.com was also told that a four-door version of the Mustang has been confirmed for the next generation, which is expected in 2022, and that it will be powered by a twin-turbocharged V8 and positioned as a competitor to the Porsche Panamera and Audi A7.
Ford has not commented on any of the reports.