Decorated D-Day veteran honored at funeral with last ride on World War II Jeep
A revered D-Day veteran received a fitting salute after passing away last month.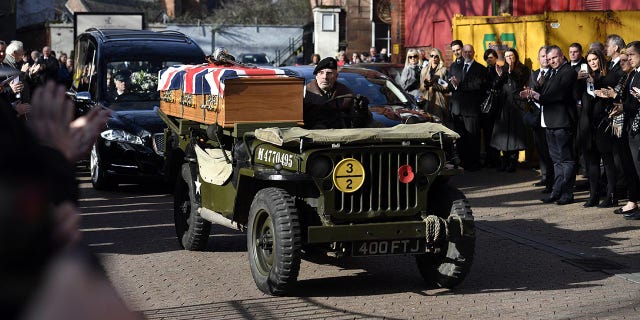 The coffin carrying the remains of Major Jos Mark, 95, was driven to funeral services on the back of a World War II-era Jeep (which appears to be a Willys MB) in Carlisle, U.K., on Sunday. The vehicle was like the ones he drove as a member of the Royal Logistics Corps. The United States provided tens of thousands of the off-roaders to its ally to assist with the war effort.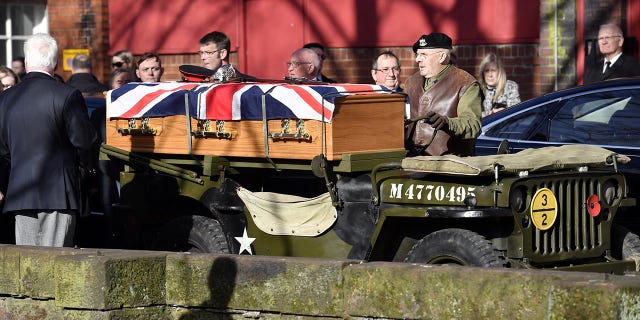 Mark was the most decorated veteran in the British state of Cumbria, the News & Star reported. He became one of Britain's "boy soldiers" at age 16, helping to install gun installations across London, including outside 10 Downing Street. Four years later he was on the second wave of the Normandy invasion, then spent the next two months with his brigade fighting to take a strategic hill in the city of Caen from the Germans.
GARY SENISE RAISED $1.3 MILLION FOR VETERANS AND FIRST RESPONDERS WITH AN OLD JEEP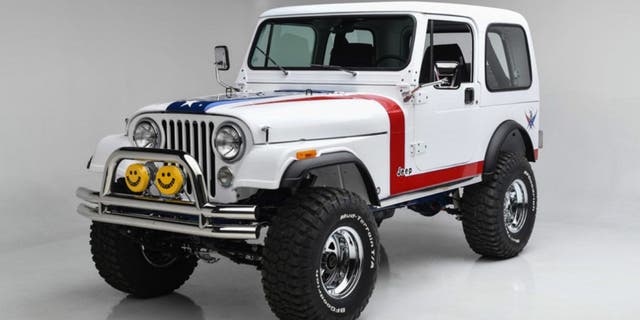 He served across Europe during the war and was at the liberation of the Bergen-Belsen concentration camp in Germany, where he helped rescue a Polish woman named Erica who would become his wife the following year.
Mark retired after a posting in Borneo, but spent the rest of his life as a member of the Carlisle and Stanwix Branch of the Royal British Legion, which bestowed him with the title of honorary life president. Six members from the organization carried his Union Jack-draped coffin into St. Cuthbert's church, according to SWNS.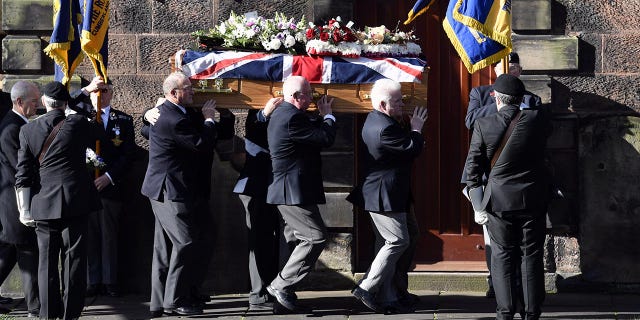 In his later years, Mark often visited the local Trinity School to teach the students about the sacrifices made by their countrymen during the war, and the school choir sang at his funeral.
THE WORLD'S OLDEST 'JEEP' ISN'T ONE
Mark told the News & Star "they always ask about the medals. They think they are chocolate and want to know where you can buy them. I say 'You can't just buy them, you have to earn them!"
The great-grandfather received the last of them in 2016, when he was awarded the Legion of Honor from France for his role in the successful Caen battle.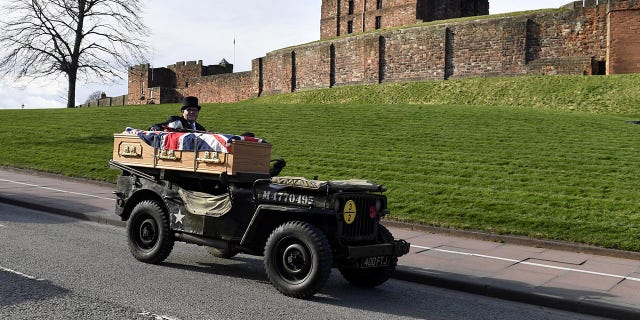 On the way to the cemetery, the Jeep drove past Carlisle Castle, where Mark passed the army entrance exam that set the course of his long, distinguished life.