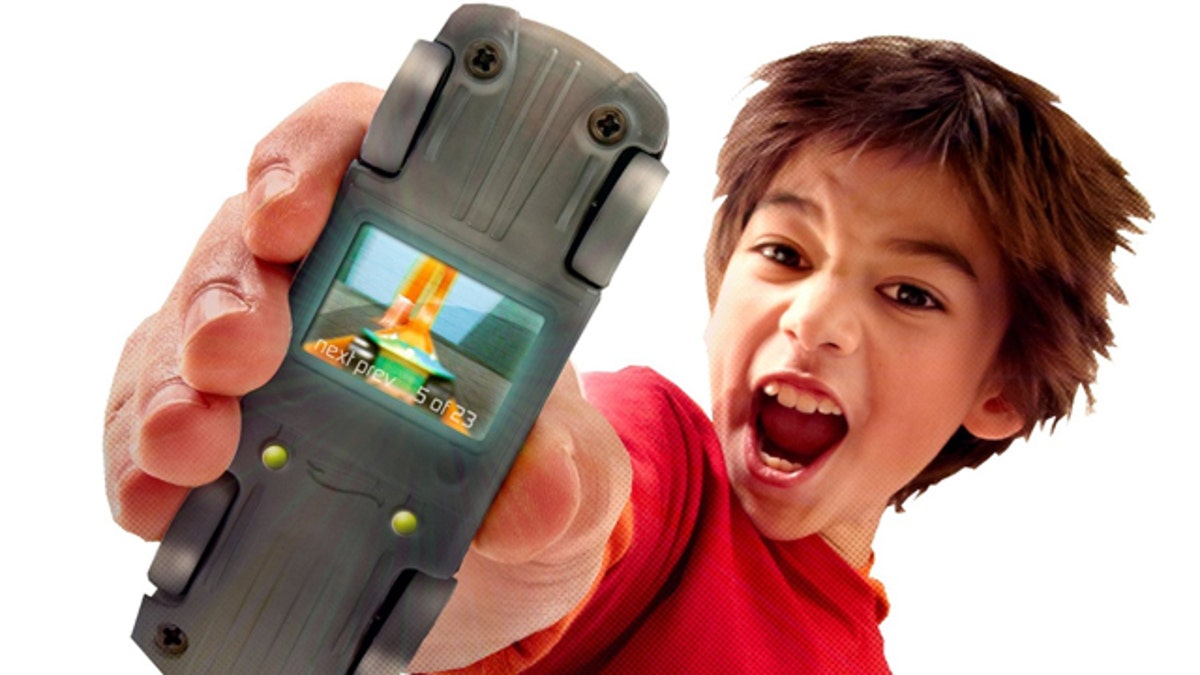 Sometimes the biggest automotive enthusiasts aren't even old enough to drive. If your kids know more about cars than you do there's really no point in fighting it, so consider indulging their interest with one of these great gifts.
(Hey it's cheaper than buying them a real car, which you'll probably be doing in a couple of years anyway.)
Carrera Disney/Pixar Cars 2 Racing Sets - $69.99-$199.99
The "Cars" movies have proved to be a potent gateway to the automotive lifestyle for kids, but don't just stick them with a set of Lightning McQueen PJs this holiday season. Carrera slot car tracks are the ultimate in old-school cool, and now they feature your favorite characters from the World Grand Prix. Available in 1:43 and 1:32 scale sets, the tracks com in a variety of layouts from a simple Figure-8 to the Porto Corsa circuit from "Cars 2."
Codemasters F1 2011 - $39.99-$59.99
Of course you may have trouble dragging the little ones away from their videogames, and that's where F1 2011 comes in. Sure, Forza Motorsport 4 is great and there's nothing wrong with Gran Turismo 5, but if you want your kid to experience what it's like to compete at the pinnacle of motorsport, there's no substitute for this simulation. Featuring every track on the circuit and an online championship simulator, F1 2011 is available for X-Box, PS3, Windows and Nintendo 3DS.
Air Hogs Hyperactives - $79.99
With a top speed of 20 mph your children will have these electric buggies bouncing off the walls in no time flat. When they do, don't worry, they have a plastic roll bar that puts them right back on their wheels every time. And when you've had enough, don't feel bad about sending everyone into the yard because the cars come with two sets of tires – one for indoors and one for out.
Hot Wheels Video Racer - $49.99
Even if stunt driver Tanner Foust showed that you can drive down a V-Drop, it's unlikely you'll ever get the chance, but the Hot Wheels Video Racer is the next best thing. With a camera up front and a TV screen on the bottom, you can send it down the most treacherous track you can design, watch the ride from the car's point of view and upload your video to a computer. Just watch out yourselves, mom and dad, because it also comes with clips and straps to attach it to bikes, skateboards and helmets so the kids may try a few stunts of their own.