Consumer Reports compares Tesla's Autopilot to a student driver
Consumer Reports said that Tesla's latest version of Autopilot drives like "a kid behind the wheel for the very first time."
The semi-autonomous driving aid was recently updated with new software for its Navigate on Autopilot system, which can change lanes on the highway, pass other cars and take exits when it has a destination programmed in.
The organization said its test car, which it owns, sometimes passed on the right and cut off other vehicles while merging, requiring intervention from the driver to avoid accidents.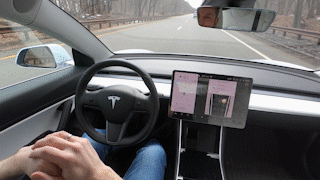 Some of the erratic behaviors echo those from a Fox News Autos test of a Model 3 using the prior version of the software.
Autopilot returned to the headlines last week when a preliminary NTSB report on the investigation of a fatal crash involving a Tesla Model 3 slamming into a tractor-trailer crossing the road in front of it said that the feature was in use at the time of the accident.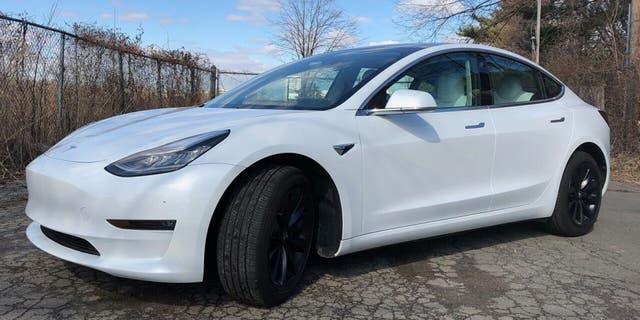 Unlike earlier editions, the latest software release allows drivers to give the car blanket authorization to make the lane changing maneuvers without requiring human approval before each one, although Tesla says that the driver is still expected to pay attention and prove this by touching the steering wheel.
"Navigate on Autopilot is based on map data, fleet data, and data from the vehicle's sensors. However, it is the driver's responsibility to remain in control of the car at all times, including safely executing lane changes," the automaker told Consumer Reports.
PORN STAR SHOOTS ADULT FILM IN MOVING TESLA ON AUTOPILOT
Consumer Reports determined that some maneuvers the car made would be considered illegal in Connecticut, where the organization is based.
"In essence, the system does the easy stuff, but the human needs to intervene when things get more complicated," said Jake Fisher, the organization's head of automotive testing.
"This isn't a convenience at all," Fisher added. "Monitoring the system is much harder than just changing lanes yourself. Using the system is like monitoring a kid behind the wheel for the very first time. As any parent knows, it's far more convenient and less stressful to simply drive yourself."
"Our team consistently reviews data from instances when drivers took over while the feature has been in use, and has found that when used properly both versions of Navigate on Autopilot offer comparable levels of safety," Tesla wrote in a recent blog.
"Tesla is showing what not to do on the path toward self-driving cars: release increasingly automated driving systems that aren't vetted properly," said David Friedman, a former acting administrator of the National Highway Traffic Safety Administration who now is vice president of advocacy at Consumer Reports.
The Associated Press contributed to this report