Ben Rhodes wins wild Daytona NASCAR Camping World Truck Series race
The Big One happened right behind the winner
Ben Rhodes passed Cory Roper in the final turn of the NextEra Energy 250 NASCAR Camping World Truck Series race on Friday night as several cars got caught up in a wreck behind them in a wild finish to the season-opener.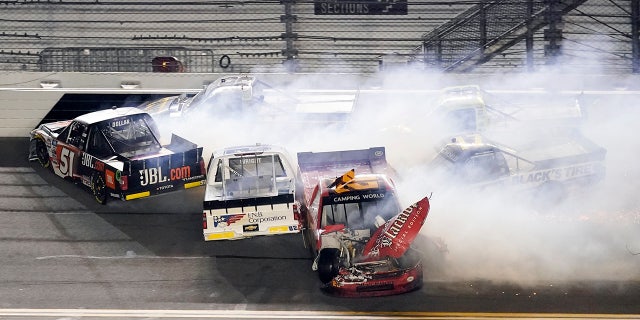 Rhodes led the field to start a two-lap overtime, but was passed by Roper and Sheldon Creed entering the final lap.
Roper quickly slipped by Creed with Rhodes hot on his tail getting a push from teammate Matt Crafton.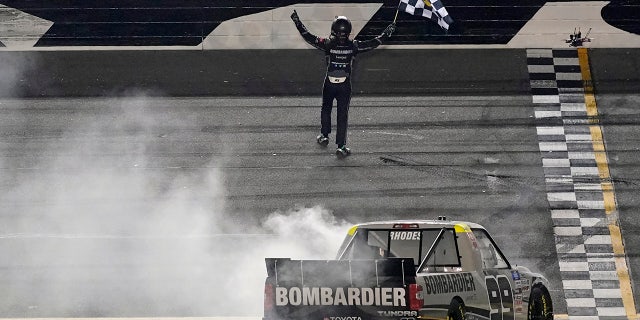 Rhodes made his move entering the final stretch as a group of cars in the pack immediately behind him came together and crossed the line in a pileup.
CLICK HERE TO GET THE FOX NEWS APP
Jordan Anderson and Roper finished second and third behind Rhodes.
The race also marked the full-time Truck Series debut for Hailie Deegan, who spun on lap 81 of the 100-lap race and finished 24th.
The NASCAR Daytona weekend now moves to the Xfinity Series Beef. It's What's for Dinner 300 at 5 p.m. EST on Saturday and Sunday's Daytona 500, which airs at 2:30 p.m. EST on Fox.