Alternatives to the Fisker Karma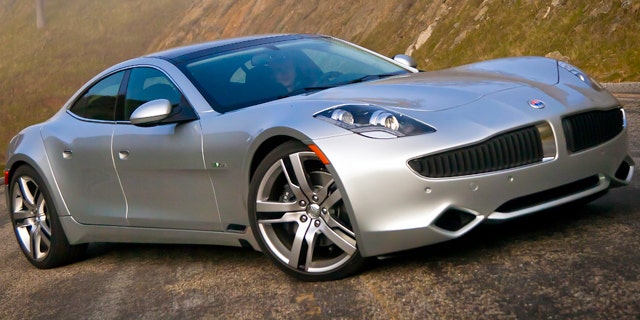 After four years of development the Fisker Karma plug-in hybrid is officially on sale. It is the only luxury sedan in the world that can run solely on battery power for up to 32 miles per charge, or use a small internal combustion engine to generate electricity for longer trips.
According to the EPA the Karma gets the equivalent of 52 mpg when operating as a pure electric car, or 20 mpg when the generator is running. The driver has full control over which power source is being used, as long as the battery has a charge left in it.
FoxNews.com Autos is on Twitter. Follow us @FoxCarReport
The sleek, four-door sedan was designed by company CEO Henrik Fisker, who also penned the Aston Martin DB9. It seats four in a plush, leather upholstered interior and has a full solar roof panel that can generate enough electricity each week to travel up to five miles.
At $96,895 before federal and state alternative fuel tax credits, the Karma is a pricey proposition compared to other "green" cars on the market. But how does it match up to some of the other cars you could buy for the same money? We take a look at some of the alternatives to this alt-fuel ride.
Mercedes-Benz S400 Hybrid - $92,725
Benz's big hybrid went on sale two years ago, but you may not have noticed. With looks that are exactly the same as the conventional versions of the S-Class it's not exactly a head-turner like the Karma, but it's just as big and luxurious as its stablemates and gets 21 mpg. Unfortunately, it doesn't have an all-electric mode and even though it is the lowest priced S-Class, the S400 only accounts for about five percent of sales for the model line.
Porsche Panamera S Hybrid - $95,975
More along the lines of the four-door coupe look of the Karma – despite its "baby-got-hatchback" bulge in the rear – the Panamera is sure to be cross shopped against the Fisker. With a supercharged 3.0-liter V6 and 380 hp it's a little quicker, and with a top speed of 167 mph a lot faster than the Karma, which can only hit 125 mph. The Panamera is rated at 25 mpg combined and while it wasn't designed to operate primarily as an electric car or be charged from the grid, it can "sail" with its engine turned off at speeds of up to 105 mph.
Chevrolet Volt+Nissan Leaf+Mitsubishi i - $105,000 (est)
Look, if you're already shelling out $96895 on the Karma, you know you'll be adding a few options and bumping the price up over 100 large, so why not just go for a 3 for 1 deal? For the price of a well-appointed Karma, you can buy the extended-range electric Chevy Volt (basically the economy car version of the Karma) plus both the Nissan Leaf and Mitsubishi i. In fact, since all three qualify for the same $7,500 federal tax credit that the Karma does, you'll end up saving a few bucks – assuming you've got a tax burden greater than $22,500. If you can afford the Karma you probably do.
BMW currently offers a hybrid version of its X6 crossover coupe, but with an $89,875 price tag and low fuel economy rating of just 18 mpg it's been kind of a flop, so it's being cancelled after this year. Instead, for just $1,000 more, you might want to consider the even stranger high-performance M version of the X6, powered by a 555 hp twin-turbocharged V8 that gets 14 mpg. Apparently a lot of other people have because it's still on sale.