24-year-old drag racer Kat Moller killed in jet car crash
By Gary Gastelu
Published November 16, 2018
Drag racer Kat Moller was killed in an accident at Sebring International Speedway on Thursday night.
Moller was making an exhibition run in her jet-powered car, which is capable of speeds of over 300 mph.
A witness told DragZine.com that her main chute failed to open at the end of the 1/8-mile strip and that she veered into the wall, but an official investigation into the crash is ongoing.
The 24-year-old was driving for Larsen Motorsports, which fields several jet-powered cars.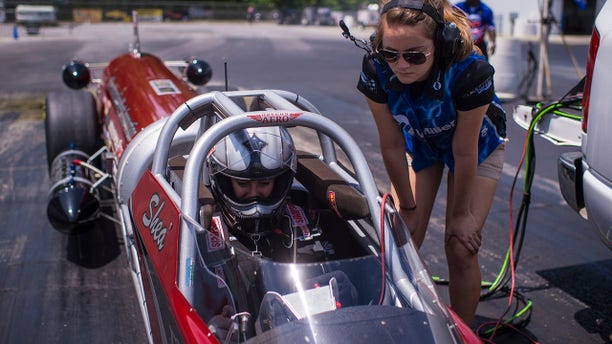 "Kat has been part of our racing family for 5 years and we cannot begin to express our sorrow," team CEO Chris Larsen wrote on Facebook. '"Your prayers in this very difficult time are appreciated"
According to her team biography, Moller started racing Jr. Dragsters when she was 11 years old. She held an engineering degree from the University of South Florida and was pursuing a Master's degree in the same subject at Florida Tech.
Police are asking anyone with information about the accident to call 863-402-7250.
DRAG RACING LEGEND DOUG ROSE, 80, KILLED IN GREEN MAMBA JET CAR CRASH
https://www.foxnews.com/auto/24-year-old-drag-racer-kat-moller-killed-in-jet-car-crash