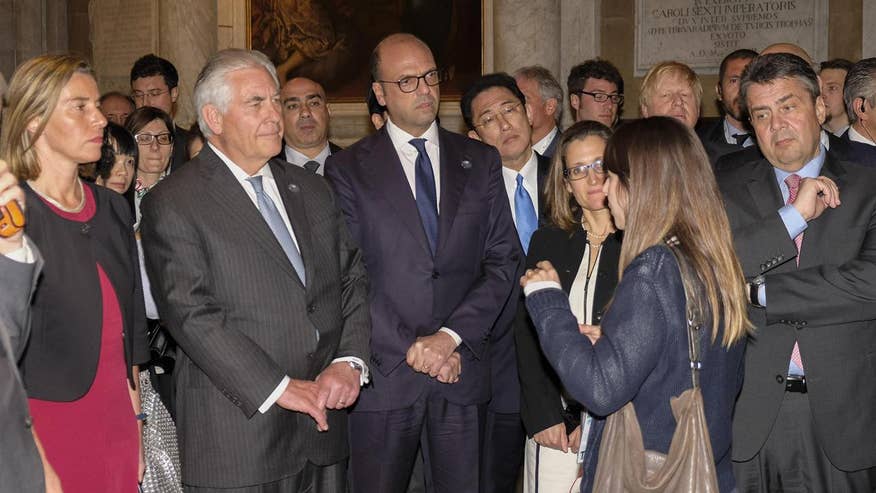 LUCCA, Italy – Foreign ministers from the Group of Seven industrialized nations are expected to call for a new international push to end the war in Syria.
But members differ on how much to pressure Russia over its support of President Bashar Assad, whose forces it blames for a deadly chemical attack last week.
German Foreign Minister Sigmar Gabriel says Russia, and Iran, must be involved in the peace process, and Japanese foreign ministry spokesman Masato Ohtaka says Russia "can play a key role."
British Foreign Secretary Boris Johnson takes a tougher line, saying new sanctions are being considered to urge Russia to end military support for Assad.
The G-7 wants to deliver a message through U.S. Secretary of State Rex Tillerson, who heads to Moscow after Tuesday's meeting in Lucca, Italy.