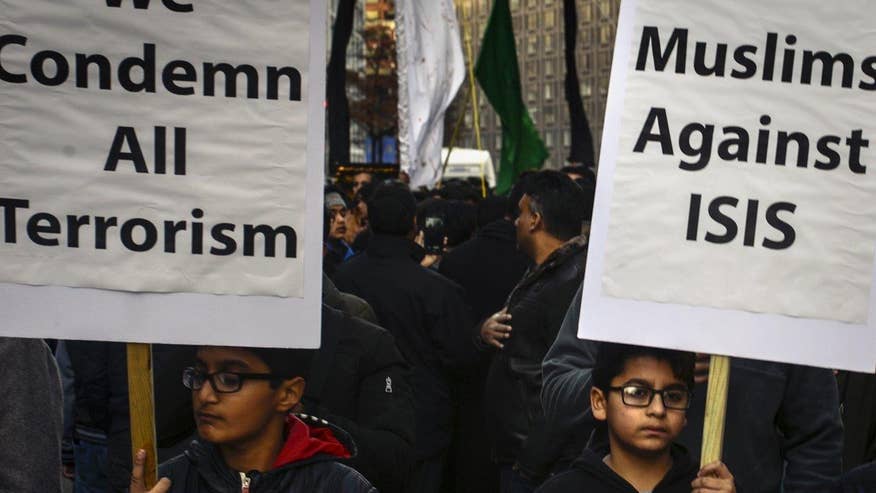 A new Pew Research analysis has found that more babies will be born to Muslim mothers than mothers of any other religious group, including Christianity, by the year 2035.
DALAI LAMA CONSECRATES MONASTERY IN INDIA'S NORTHEAST
Pew Research Center demographic estimates based off of input data from more than 2,500 censuses, surveys and population registers since 2009 find that even though more babies have been born to Christian mothers than mothers of any other religion in recent years, that will likely not be the case in less than 20 years.
As Pew has claimed over the last few years that Islam is expected to be the fastest growing religion in the coming decades, Pew Research analysis also claims that there are already signs indicating that such a prediction could soon become a reality.
UK MOCK CRUCIFIXION CANCELED OVER BLASPHEMY, SAFETY CONCERNS
Between 2010 and 2015, babies born to Muslims made up 31 percent of all babies born in the world. The report explains that the 31-percent figure far exceeds the 24 percent of the world's population that Muslims currently comprise.
The report also states that even though the Christian population has also continued its growth, it has done so at a more modest pace. Thirty-three percent of the world's babies were born to Christian mothers between 2010 and 2015, while Christians comprise only 31 percent of the world population.
Even though Christian populations in places like the sub-Saharan region of Africa is expected to grow in the coming years, the Pew report explains that there are areas of the world where deaths in the Christian population will outnumber births in the Christian population.
"Indeed, in recent years, Christians have had a disproportionately large share of the world's deaths — in large part because of the relatively advanced age of Christian populations in some places. This is especially true in Europe, where the number of deaths already is estimated to exceed the number of births among Christians," the report reads. "In Germany alone, for example, there were an estimated 1.4 million more Christian deaths than births between 2010 and 2015, a pattern that is expected to continue across much of Europe in the decades ahead."
According to Pew, the Christian death rate between 2010 and 2015 was 37 percent while the Christian birth rate was 33 percent. By comparison, the Muslim death rate between 2010 and 2015 was 21 percent while the birth rate was 31 percent.