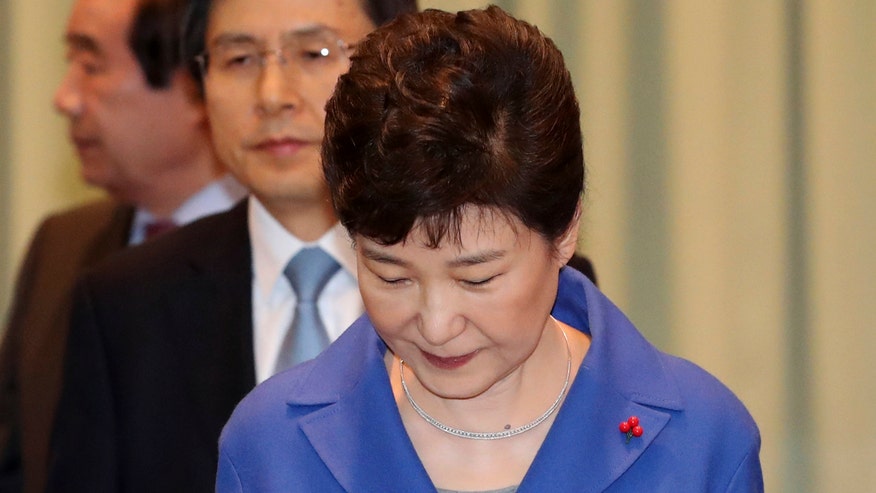 SEOUL, South Korea – Large crowds of South Koreans are expected to march in the streets calling for the permanent removal of impeached President Park Geun-hye, extending the historically biggest protest movement in the country to Christmas Eve.
Organizers expect Saturday's demonstration in Seoul to be festive, but there was tension as Park's conservative supporters are planning to gather in nearby streets.
South Korean lawmakers on Dec. 9 voted to impeach Park over a corruption scandal that saw millions protest in past weeks. The Constitutional Court has up to six months to decide whether Park should permanently step down or be reinstated.
Investigators on Saturday are planning to summon Choi Soon-sil, Park's arrested longtime friend who, allegedly with the help of the president, extorted money and favors from big companies and manipulated government affairs.