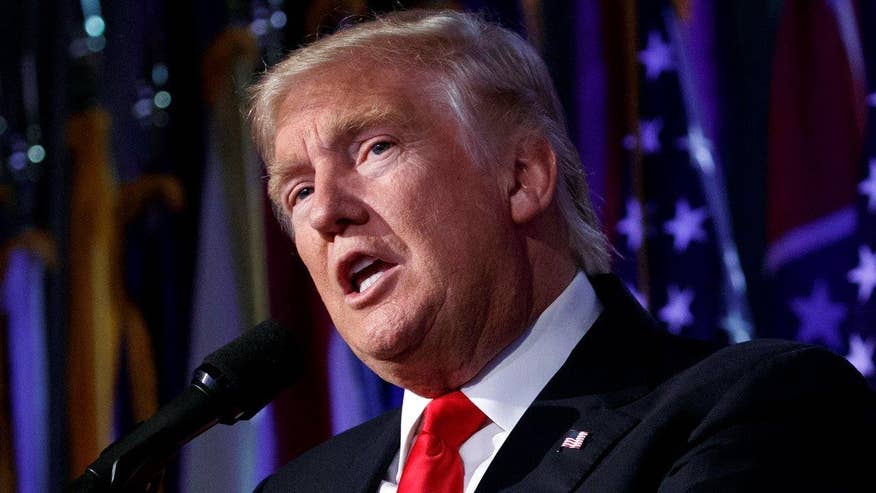 British prime minister Theresa May was quick to congratulate Donald Trump on his victory this morning but other senior UK politicians have reacted with disbelief and in some cases hysterical anger.
I would like to congratulate Donald Trump on being elected the next President of the United States. Full statement: https://t.co/7W2feuodUE

— Theresa May (@theresa_may) November 9, 2016
Labor Party leader Jeremy Corbyn – who was recently accused by Bill Clinton of being an amateur politician who was plucked off the street – refused to congratulate the president-elect.
Posting a message on Twitter, Corbyn said Trump's election was "an unmistakable rejection of a political establishment," adding "After this latest global wake up call, the need for a real alternative to a failed economic and political system could not be clearer."
Trump's election as US President is a rejection of a failed economic consensus but his answers to the big questions facing America are wrong pic.twitter.com/CbiADRZo0S

— Jeremy Corbyn MP (@jeremycorbyn) November 9, 2016
The First Minister of Scotland Nicola Sturgeon – where Trump has significant business interests – did congratulate the tycoon but she encouraged him to "reach out to those who felt marginalised by his campaign' and quell the 'real sense of anxiety" he aroused.
But one of her MPs, Carol Monaghan, did not hold back her feelings, equating Trump's victory with racism:
Xenophobic, racist, sectarian and sexist rhetoric has just been legitimised. We should all be very afraid.

— Carol Monaghan MP (@CMonaghanMP) November 9, 2016
Click for more from Heat Street.