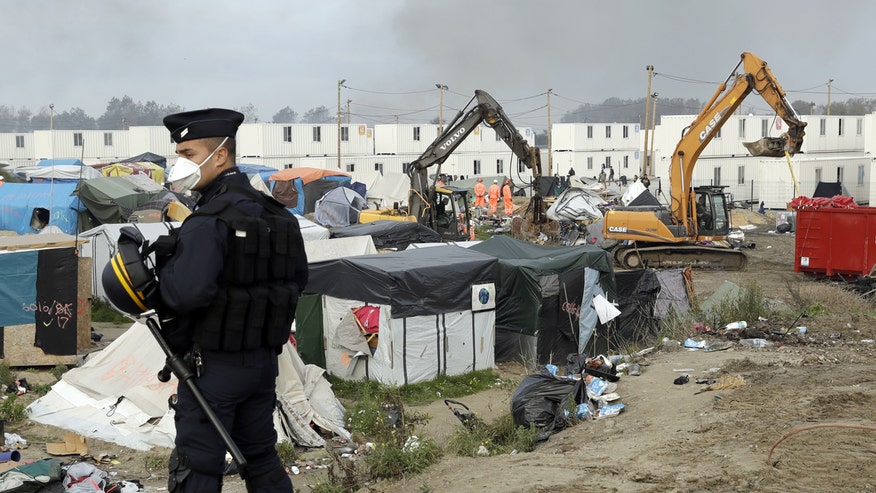 French police are investigating claims that British anarchists and activists sympathetic to migrants in Calais Jungle lit raging fires there in an effort to prevent the camp's dismantling. The fires injured several migrants and burned down parts of the camp.
Arson attacks began as early as Tuesday evening and intensified overnight, destroying makeshift shops and tents at the entrance of the squalid camp, according to police.
Between 150 and 200 migrants including Afghans and Syrian had to be evacuated, among whom a dozen of minors, as the blaze spread.
The fires sent flames and thick black smoke gushing into the sky, and caused two gas cylinders normally used for meal preparation to explode. Several migrants were hit by exploding glass bottles. The worst injured was a 20-year-old Syrian man, who was rushed to hospital with an ear injury.
The police commissioner leading the eviction, Patrick Visser Bourdon, said migrants told him the British activist group 'No Borders' was responsible for the arson.
Click for more from Heat Street.