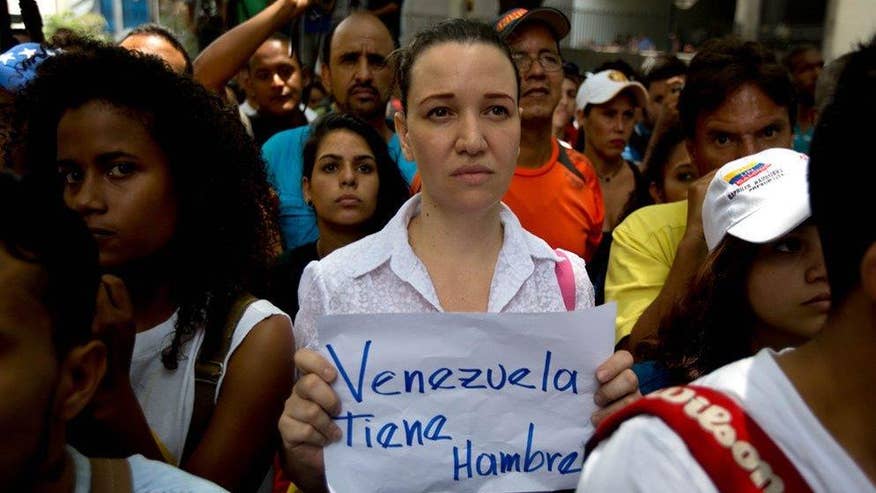 Reeling from the political and financial turmoil in their native homeland, Venezuelans are seeking asylum in the United States at unprecedented rates.
The number of Venezuelans seeking to make the United States their permanent home through political asylum has skyrocketed to 10,221 between October 2015 and June 2016 – nearly triple the number that did so in the same period the previous year, according to a report released Thursday by the Pew Research Center.
Only China, with 11,826 applications, and Mexico, with 10,749, surpass Venezuela in the number of citizens seeking refuge in the United States.
The desperation to avoid returning to Venezuela marks a stark departure for the community of people from that South American nation and its immigration history in the United States. An oil-rich member of OPEC, the country had a fairly well-of middle-class in comparison to its neighbors, and, in more prosperous and politically stable times, Venezuelans visiting the United States were known for spending lavishly.
But they infrequently sought to stay in the country.
The asylum numbers, although dramatic, are still a fraction of the total Venezuelan diaspora.
Some 225,000 Venezuelan-born immigrants live in the United States, according to Pew, which based its report on an analysis of data by U.S. Citizenship and Immigration Services.
Nearly 60 percent of them have lived in the United States for more than a decade, many of them in the Miami suburb of Doral, whose mayor is Venezuelan.
Many have come on tourist visas and overstayed them, Pew reported.
Venezuela ranked in the top 10 last year of countries whose citizens overstayed their visas, the report noted.
Meanwhile, the frenzy to obtain asylum – a complex process that often takes years and requires demonstrating a credible fear of persecution because of race, religion, nationality, politics or social group, not to mention thousands of dollars in attorney fees – is evident in the change in monthly applications from just 16 months before.
In June 2016, Venezuelan asylum claims numbered 1,370. In February of 2014, the number was just 92, Pew said.
People who are found to have an initial credible fear of persecution may stay in the United States while their case is pending. This includes granting them the authorization to work.
States vary in how long it takes for an asylum application to be processed and a decision reached. In Virginia, people who filed applications in 2014 are only now getting interviews with asylum officers. In California, asylum interviews now are being conducted for people who filed their claims five years ago.
Venezuela's economic woes have been worsening, with triple-digit inflation and widespread shortages of food and other goods.
The president, Nicolás Maduro, has been cracking down on many civil liberties, resulting in the arrest of political opponents and the taking over or shutting down of news organizations.Polls show a majority of Venezuelans would like to see Maduro removed from office.
The Venezuelan community in the United States is largely middle-class. More than half of Venezuelans here age 25 and older have at least a bachelor's degree, compared with 29 percent among all Hispanics.
Some 43 percent of Venezuelans here have become U.S. citizens, Pew said.
The United States is the top destination of Venezuelans seeking exile. Spain is No. 2.
Elizabeth Llorente is Senior Reporter for FoxNews.com, and can be reached at Elizabeth.Llorente@Foxnews.com. Follow her on Twitter @Liz_Llorente.