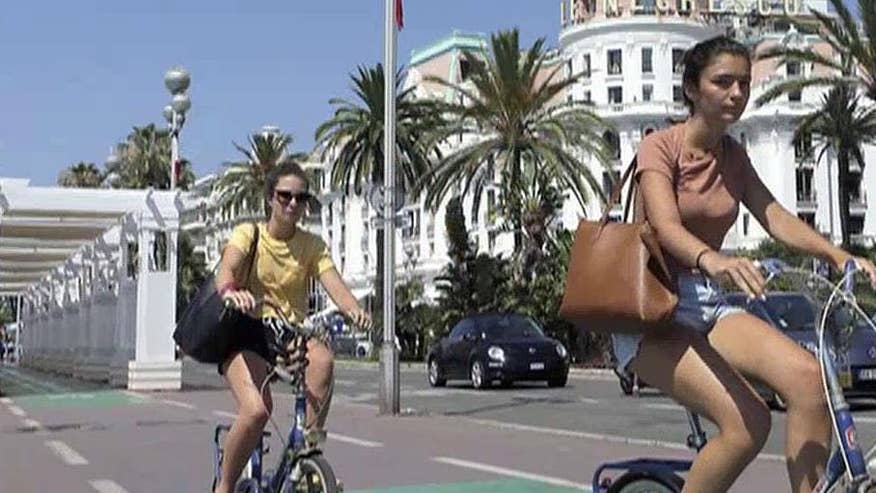 French officials rushed to defend the government's security measures Thursday even as the country's interior minister acknowledged that national police were not, as he had claimed before, stationed at the entrance to closed-off Nice boulevard during the Bastille Day truck attack that killed 84 people.
Minister Bernard Cazeneuve's clarification comes as a newspaper accused French authorities of lacking transparency in their handling of the massacre.
Retreating from previous claims, Cazeneuve said Thursday that only local police, who are more lightly armed, were guarding the entrance when Mohamed Lahouaiej Bouhlel drove a 20-ton truck onto the sidewalk in Nice before mowing down pedestrians who had watched a fireworks show.
Cazeneuve then launched an internal police investigation into the handling of the Nice attack.
President Francois Hollande said the conclusions of that investigation will be known next week, speaking from Dublin where he was meeting with Irish Prime Minister Enda Kenny about the British decision to leave the European Union.
Hollande said any police "shortcomings" will be carefully addressed, but defended French authorities' actions.
"There's no room for polemics, there's only room for transparency," he said. "The necessary, serious preparations had been made for the July 14 festivities."
French Prime Minister Manuel Valls, in the French region of Savoie to inaugurate an engineering project, joined a chorus of officials defending themselves against the charges, and made a public show of support for Cazeneuve in whom, he said, he had full trust.
"Lies debase public debate ... the government has nothing to hide," Valls said.
Their comments come after French newspaper Liberation said Cazeneuve lied about the whereabouts of the national police officers and cars, and accused authorities of lacking transparency. Using witness statements and photos, Liberation showed Thursday that only one local police car was stationed at the entrance to the Nice boulevard on July 14.
The paper quoted Nice police officer Yves Bergerat, who said the guns and bullets of the local force aren't even equipped "to puncture the tires," let alone shatter the windshield of a truck that size.
In a statement, Cazeneuve accused the paper of conspiracy theories and said that several "heroic" national police -- who killed the attacker after an exchange of fire -- were stationed further down the promenade.
The criticism comes as the National Assembly extended France's state of emergency for six month. The security measure had been in place since the Nov. 13 Paris attacks that killed 130 victims and were claimed by the Islamic State group.
Five suspects in custody in relation to the Nice attack were being handed Thursday to investigating judges in Paris. They were expected to file preliminary charges against the suspects. French authorities have been looking for possible accomplices to Bouhlel.