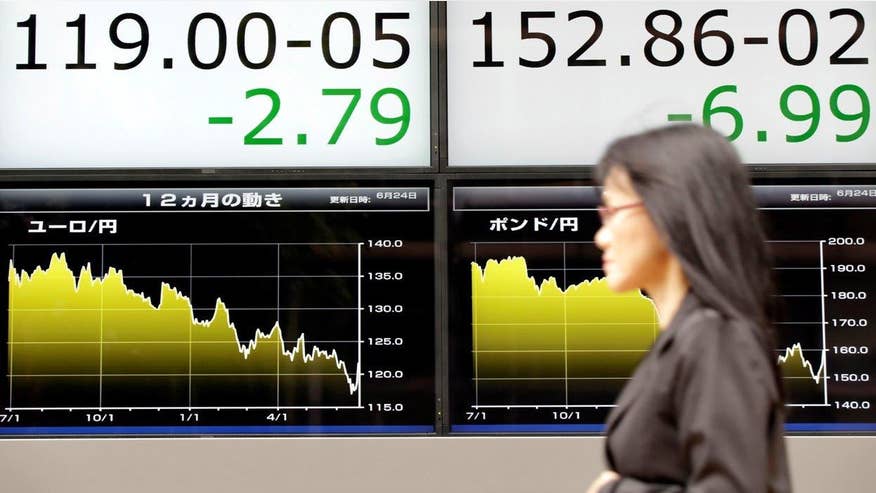 The European Union has been told to "Wake up and smell the coffee" after Britain voted to leave the bloc.
The call was made by the President of Lithuania Dalia Grybauskaite as she arrived for a European Council summit in Brussels.
She told reporters: "Of course this morning we all need to wake up and smell the coffee, and the coffee will be discussions on our future."
EU leaders have been meeting to discuss the implications of the UK referendum after David Cameron outlined the UK's position on Tuesday.
The Prime Minister has urged a "constructive" approach to negotiations on Britain's withdrawal, saying he hoped it would maintain a tight economic and political relationship with the EU.
After the summit French President Francois Hollande said Britain would have to abide by EU rules including freedom of movement if it wanted to maintain access to the single market.
Mr. Hollande also said it would make make "no sense" to scrap France's bilateral border agreement with the UK after Brexit.
In addition, he said defence and energy agreements with Britain such as the Hinkley Point nuclear power project in southern England would remain in place.
Scotland's First Minister Nicola Sturgeon has flown to Brussels to explore ways of keeping her country in the Union.
This morning she met European Parliament president Martin Schulz and this evening she is scheduled to have talks with Jean-Claude Juncker, president of the European Commission.
Ahead of the meeting, he tweeted: "I'll listen to @NicolaSturgeon. #Scotland won their right to be heard in #Brussels".