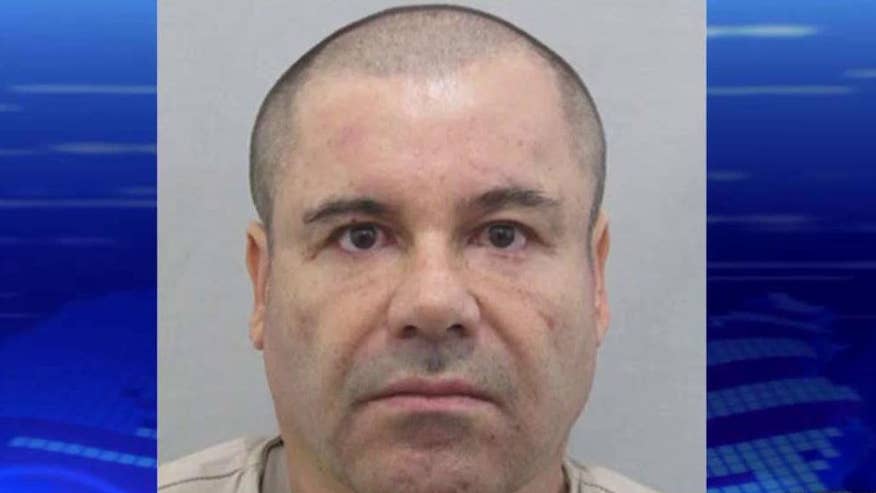 A Mexican judge has approved an extradition request for Joaquín "El Chapo" Guzmán, clearing the way for the drug lord to be transferred to the U.S.
The country's foreign ministry must still approve the extradition request and the defense can appeal. Mexico's Judicial Council, which oversees all federal judges and tribunals, said the judge, who it did not name, had agreed that the legal requirements laid out in the extradition treaty between the two countries had been met.
The ministry has 20 days to decide whether to approve Guzman's extradition to the United States.
Any extradition attempt can be delayed or stopped by a request to the court by attorneys for the drug trafficker.
There were concerns this weekend when Guzman was moved to a lower-security prison in a region controlled by Sinaloa Cartel, the notorious group he runs.
A Mexican government spokesperson said the transfer was made for humanitarian reasons because the drug lord's health was deteriorating at Altiplano, Mexico's highest-security prison where Guzman was being held before the transfer.
But some security experts said it was a natural step before the extradition moves forward.
"The vast majority of transfers take place across the bridges in El Paso," Victor Manjarrez Jr., the former U.S. Border Patrol chief for the Tucson Sector, told Fox News Latino. "It's a short distance to [a U.S. Immigration and Customs Enforcement] removal operations office, and an even shorter distance to the airport. San Antonio makes a lot of logistical sense."
But this isn't your average extradition. In any transfer, there is a possibility of an escape, particularly with a criminal who has made escaping prisons a national pastime. Guzmán escaped from Altiplano twice, last July through a mile-long tunnel that led from the shower of his prison cell to a small house built solely for the purpose of his escape.
Some speculated that there may have been another escape attempt by Guzman and that is why he was moved to another prison.
"This is very confusing move," Eric Olson, the associate director of the Latin American program at the Woodrow Wilson Center, told FNL. "It's not like they are going to just drive him across the border…It's possible that they uncovered another escape attempt [at Altiplano]."
Manjarrez echoed the notion. "Maybe the Mexican government got wind of another escape," he said. "The biggest risk all along has been the possibility of bribery or corruption."
Dozens of prison officials at Altiplano have been charged by the Mexican Attorney General's office in abetting the escape.
According to Manjarrez, despite reports of CEFERESO No. 9 being lax in its security, moving Guzmán there "is less of a risk than most people think. That's a pretty tough prison."
Most recently CEFERESO No. 9 made news when Pope Francis paid a visit in February.
According to local news site El Mexicano, the facility has added personnel to watch over the drug lord, and now has more than 600 guards. The prison authorities intend to change Guzmán's cell every 24 hours. On top of human patrols, the prison is reportedly scrambling radio signals and using drones to help keep Guzmán imprisoned.
The question of Chapo's extradition now rests with Mexico's Foreign Ministry, but Manjarrez doesn't expect there will be much indication of when it will take place.
"They want to keep the details under wraps," he told FNL. "Next thing you know, there will be a picture of him in court in Chicago."
Additional reporting by Andrew O'Reilly and The Associated Press.
Bill Vourvoulias (@bvourvoulias) is an editor at Fox News Latino.
Like us on Facebook