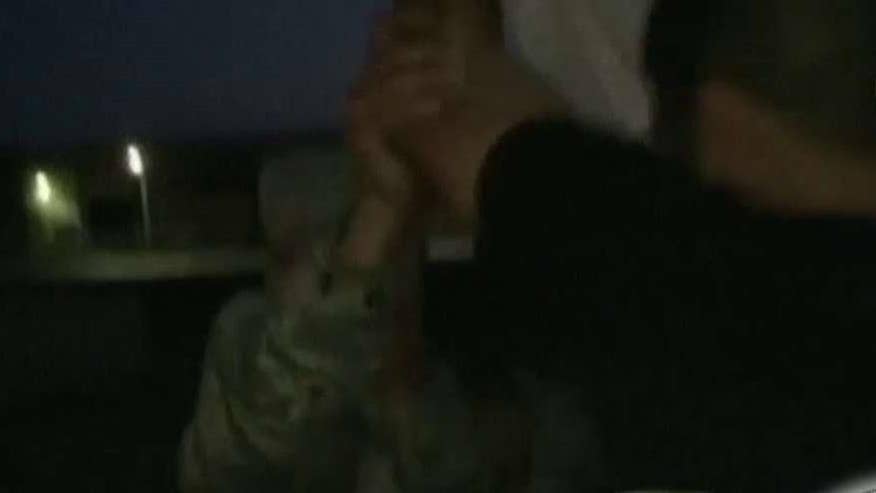 ISTANBUL – The U.S. military says two Turkish nationalists who accosted a U.S. soldier and tried to cover his head with a sack at a southern Turkish air base have been released on bond.
The U.S.-European Command said Monday the pair were at Incirlik air base for an invitation-only event held Saturday.

WATCH: Turkish Kemalist man is trying to put a sack on U.S. soldier's head in İncirlik base, and chasing him pic.twitter.com/l1YpIznP38

— Ragıp Soylu (@ragipsoylu) April 16, 2016
The soldier was not injured. The members of the Turkish Youth Union posted online their failed attempt to hood a U.S. airman, describing their action as revenge for an incident in northern Iraq 2003 in which U.S. soldiers detained Turkish special forces members and led them away with hoods over their heads.
Many in Turkey viewed it as a deliberate insult. Cagdas Cengiz, president of the union, told the AP the group rejects "imperialist powers in Turkey."