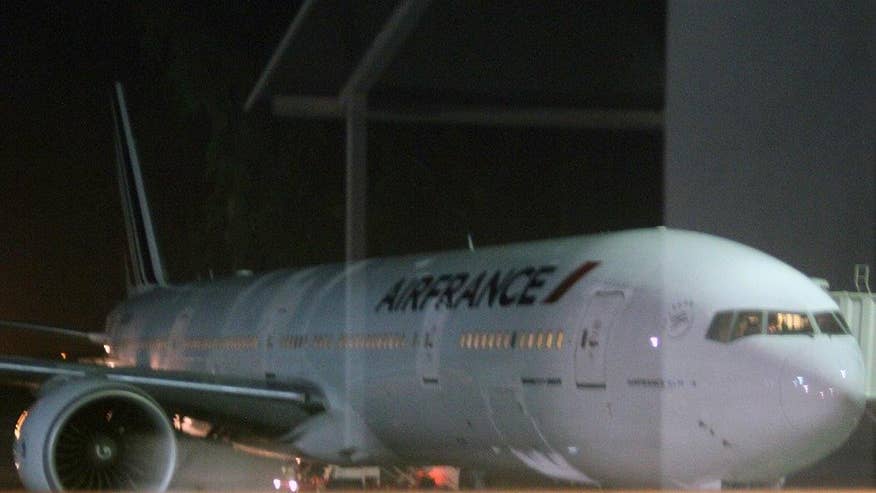 NAIROBI, Kenya – A French official says a retired French police officer traveling on Air France has been freed after nearly 12 hours of questioning about a fake bomb hidden in a lavatory that forced his Paris-bound flight to make an emergency landing in Kenya.
The hoax was the fourth against Air France in recent weeks.
An official in the prosecutor's office in Bobigny outside of Paris said Monday that the former police officer in his late 50s was once a member of the crack intervention squad RAID. The official wasn't authorized to identify himself when speaking about an ongoing probe.
The man had been taken in for questioning upon arrival Monday at Charles de Gaulle Airport.