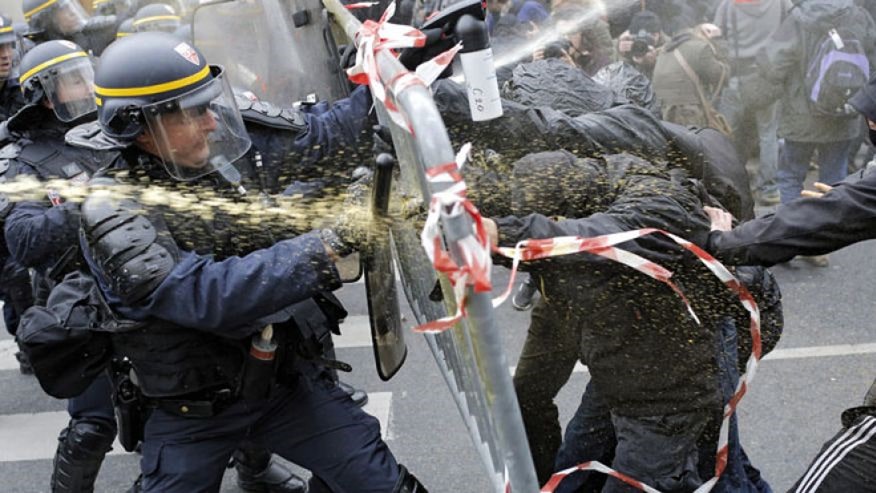 About 100 people have been detained after a protest seeking a global climate deal turned violent, Paris police chief Michael Cadot said.
Police identified about 200 or 300 people who violated a ban on all protests under the country's state of emergency, according to Cadot. The state of emergency was declared because of extremist attacks that killed 130 people in Paris on Nov. 13.
100 people who were found to have projectiles or other suspicious objects were detained, Cadot said.
Police fired numerous rounds of tear gas on protesters to disperse them.
The protesters were gathering ahead of global warming talks outside Paris.