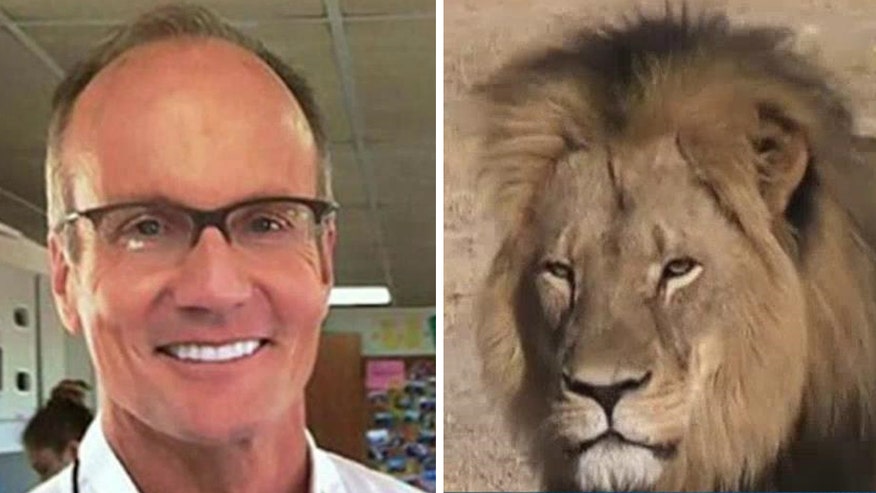 Zimbabwe will not charge a Minnesota dentist for killing its world-famous lion, Cecil, because he had obtained legal authority to conduct the hunt, an environment minister said Monday.
Dr. Walter Palmer can now safely return to Zimbabwe as a "tourist" because he had not broken the country's hunting laws, Oppah Muchinguri-Kashiri told reporters, adding that police and the National Prosecuting Authority had cleared Palmer of wrongdoing.
Palmer came under international scrutiny after the globally beloved 13-year-old lion was killed during an illegal poaching in Zimbabwe's Hwange National Park.
Palmer reportedly paid $55,000 to kill Cecil. He has defended the kill as legal and has since returned to work at his dental practice in Minneapolis.
"I deeply regret that my pursuit of an activity I love and practice responsibly and legally resulted in the taking of this lion," he said in a statement.
But Palmer's guides on the hunt have either been charged or await charges for their involvement in the killing.
Palmer hired the local guides for the hunt and used an arrow to hit the lion, who authorities have said was lured from the protected wildlife preserve. Cecil was fitted with a GPS collar as part of Oxford University research, Sky News reports.
According to the Zimbabwe Conservation task force, during the nighttime hunt, the Zimbabwean men tied a dead animal to their car to draw the lion out of a national park. Authorities say Palmer shot Cecil with a bow and arrow. The animal did not die immediately and was tracked down the following day before being killed with a second arrow, Sky News adds.
Cecil's death has outraged conservationists in the U.S., with politicians calling for an investigation by the U.S. Attorney's Office and the U.S. Fish and Wildlife Service to see whether any U.S. laws were violated.
According to U.S. court records, Palmer pleaded guilty in 2008 to making false statements to the U.S. Fish and Wildlife Service about a black bear he fatally shot in western Wisconsin. Palmer had a permit to hunt but shot the animal outside the authorized zone in 2006, then tried to pass it off as being killed elsewhere, according to court documents. He was given one year of probation and fined nearly $3,000.
The Associated Press contributed to this report.