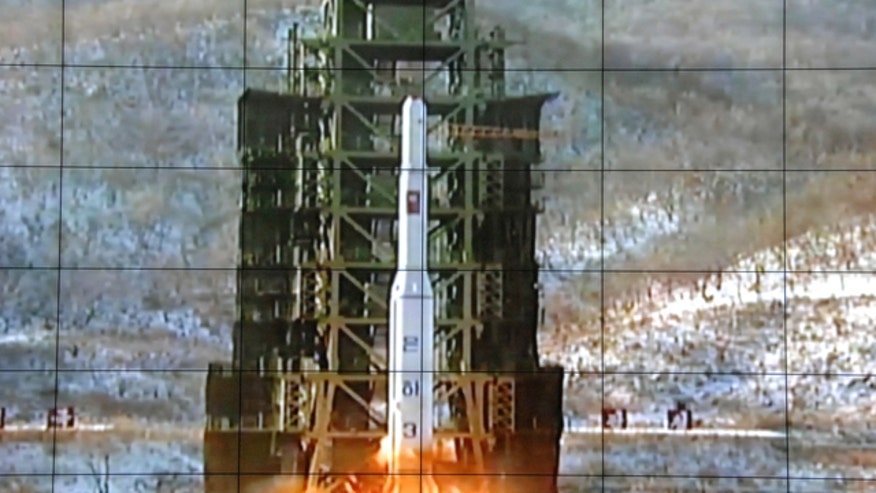 North Korea announced Tuesday it has upgraded and restarted all of its atomic bomb fuel production plants in a warning to the U.S. weeks after a standoff with South Korea.
The declaration by North Korea's state media agency claimed that the country's main nuclear facility at Yongbyon, in the country's northwest, was "in full operation." An official quoted by the state news agency KNCA said North Korea's nuclear weapons are being improved in "quantity and quality." The complex had been shut down in 2007, but officials vowed to restart it after conducting North Korea's third nuclear test in 2013.
The threats could deepen a standoff between North Korea and the U.S. and its allies over fears the country's nuclear tests could bring it closer to its stated goal of an arsenal of nuclear-tipped long-range missiles that can hit the U.S. mainland. The announcement also is likely meant to put pressure on Washington to restart talks that could eventually provide the impoverished North with concessions and ease rigid international sanctions.
On Monday, the North's aerospace agency said it is ready to launch new satellites aboard long-range rockets as part of celebrations of next month's ruling communist party anniversary.
The world will "clearly see a series of satellites soaring into the sky at times and locations determined" by the Workers' Party, an unidentified director at the North's National Aerospace Development Administration director said, according to state media.
The country has spent decades trying to develop nuclear weapons, and while it's believed North Korea has a small arsenal of atomic bombs and an array of short- and medium-range missiles, it has yet to demonstrate that it can produce reliable long-range missiles or fit nuclear bombs on missiles.
Last month, North Korean dictator Kim Jong Un ordered his troops to be "ready for war" with South Korea after he blamed Seoul for broadcasting propaganda statements across the frontier following a mine blast that maimed two South Korean soldiers. North Korean troops responded by firing a shell believed to be aimed at a loudspeaker broadcasting the propaganda.
But South Korea's Defense Ministry said Tuesday that it had not detected any sign indicating North Korea is preparing a rocket launch.
Still, North Korea's announcements raise doubts about recent signs of easing animosities between the rival Koreas, which agreed to hold reunions next month of families separated by the Korean War. Before a thaw, the two Koreas had threatened each other with war in August in the wake of mine explosions blamed on the North that maimed two South Korean soldiers earlier that month.
The Korean Peninsula remains in a technical state of war because the 1950-53 Korean War ended with an armistice, not a peace treaty. About 28,500 U.S. troops are stationed in South Korea as deterrence against potential aggression from North Korea.
Urgent talks between the two appeared to have eased tensions and a deadline imposed by the North passed without any further attacks.
The Associated Press contributed to this report.