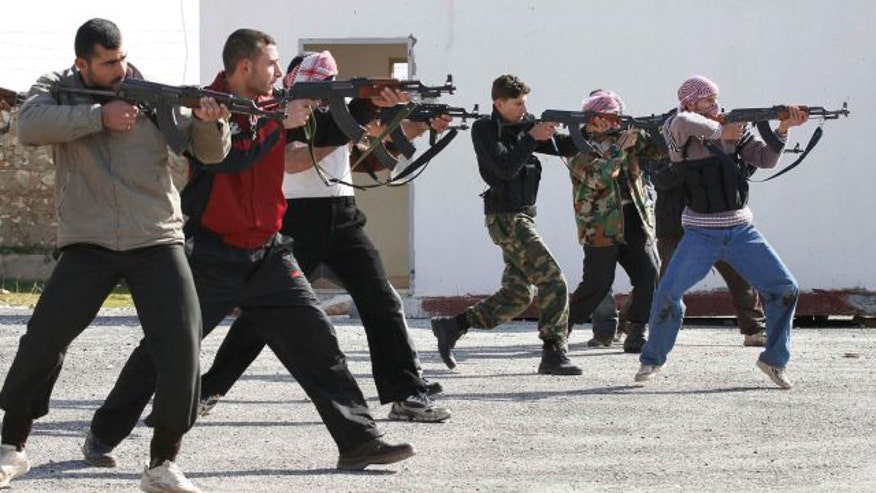 A round of U.S.-led airstrikes combined with Iraqi coalition ground gains resulted in the deaths of more than 100 ISIS militants on Wednesday – developments that have forced foreign fighters to flee and led local extremists to seek amnesty, according to regional reports.
The third day of a pro-government offensive in vast Anbar province resulted in more advances for the loose alliance of Iraqi forces, Shia militias and Sunni tribesman looking to push ISIS out of key cities, such as Fallujah and Ramadi. The operation began Monday.
"Citizens of other Arab states asked them to put on the suicide belt, but the Iraqis have disobeyed"

- FARS news source
Seven ISIS bases in Ramadi were targeted by 29 U.S.-led coalition airstrikes on Wednesday, according to Kurdish news agency Rudaw.
Meanwhile, Iraqi fighter jets killed 76 ISIS fighters in the town of Hit, which lies 85 miles west of Baghdad, and al-Qaim, which is 310 miles west of the Iraqi capital, according to a statement released by the country's interior ministry.
Ground forces killed 11 terrorists and three foreign snipers in a district east of Ramadi, also clearing nearly 20 booby-trapped houses and destroying several vehicles loaded with heavy munitions.
Elsewhere, the pro-government groups captured a strategic bridge, cut off ISIS supply lines to Fallujah and Iraq security forces took control of three more Anbar districts and killed 19 more militants, according to Iran's Press TV.
And as ISIS continues to experience battlefield setbacks, internal issues are reportedly also beginning to affect the group, including intra-organization skirmishes and defections.
"The intelligence sources in the province confirmed a mass escape of the ISIS foreign fighters from Anbar province while Iraqi fighters of the ISIS are asking for amnesty," a source told Iranian FARS news.
Gun fights among some extremist factions erupted in Salahuddin province, which borders the northern edge of Anbar when native Iraqis refused to wear suicide vests.
"Citizens of other Arab states asked them to put on the suicide belt, but the Iraqis have disobeyed," a source told FARS.