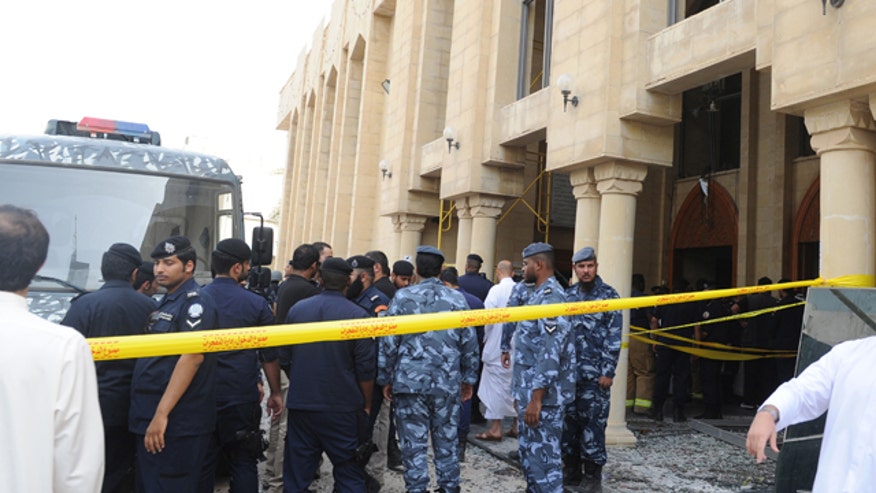 The gunman who fatally shot 38 beachgoers Friday at a popular Tunisian tourist location reportedly instructed his fellow Tunisians to get away while he fired his assault rifle into the fleeing crowd.
Witnesses told The New York Times that the gunman, identified as Seifeddine Rezgui-- a 23-year-old student-- acted businesslike during the attack and as tourists fled the beach, he pursued them to a nearby pool and into offices on the second floor of the Imperial Marhaba Hotel in Sousse.
"He seemed like he did not know how to handle the weapon, because it is heavy," Hassen, a witness who declined to give his full name, told the paper. "He seemed not to be experienced."
The shooting has been labeled the worst terror attack in Tunisia's history and prompted a tourist exodus Saturday as many Europeans cut short vacations and headed home.
Other travelers who booked trips to Tunisia called to cancel those plans. A major German tour operator said 300 customers had called to rebook trips to Tunisia. Many sought new destinations.
The massacre, the second deadly attack on Tunisia's tourist industry this year, was expected to deal a heavy blow to the country's tourism industry which accounts for nearly 15 percent of the nation's gross domestic product.
Rezgui, dressed in a black T-shirt and shorts, was armed with a Kalashnikov rifle attacked tourists lounging on beach chairs at a hotel before being shot dead by police responding to the gunfire.
The victims included 15 Britons, a Belgian and a German. The Irish government said an Irish national was among those killed.
A total of 38 people were wounded in the attack, including, 25 Britons.
British Foreign Secretary Philip Hammond said a high proportion of the casualties is likely to be British and U.K. tour operator Thomas Cook was among the travel agents that started evacuating its customers from Tunisia Saturday.
British travel companies Thomson and First Choice said thousands of tourists were being flown back home from Tunisia and they were canceling all flights to Tunisia in the coming week. Britain's largest travel association, ABTA, says it estimates that some 20,000 British tourists are currently on holiday in Tunisia.
Tunisia's prime minister said an initial investigation showed the gunman who carried out the attack was from a village in a poor central region of Tunisia and had never traveled abroad.
Habib Essid said Seifeddine Rezgui was unknown to authorities. He said he had been a student at Kairouan university.
The Islamic State group has claimed credit for the attack, identifying the gunman by his jihadi pseudonym Abu Yahya al-Qayrawani, the SITE Intelligence Group reported.
The attack was one of three from France to North Africa to the Middle East that followed a call to violence by ISIS extremists.
Busloads of tourists arrived at Tunisia's Hammamet airport Saturday to catch flights out of the country.
Even vacationers not staying in Sousse said they wanted to leave.
Kathrin Schneider, a German tourist, was staying in a hotel 25 miles from Sousse and had felt safe during the whole holiday.
"But as soon as we heard, we were quite happy to leave because you don't feel that safe anymore if something happens like that," she said. "They can come to the beach where we stayed as well so we were happy to leave.
"A lot of people in our hotel left today," she added.
In front of the five-star Hotel Riu, police boats patrolled the waters as a scattering of foreign tourists waded into the sea.
One German tourist laid flowers at the edge of the scene of Friday's attack and shed tears for the victims.
Welsh couple Angela Chambers and Peter Phillips said they declined their tour operator's offer to take them to the airport last night.
"I think we feel safer here than last night going to the airport," said Chambers. Phillips added that "we want to see our holiday out."