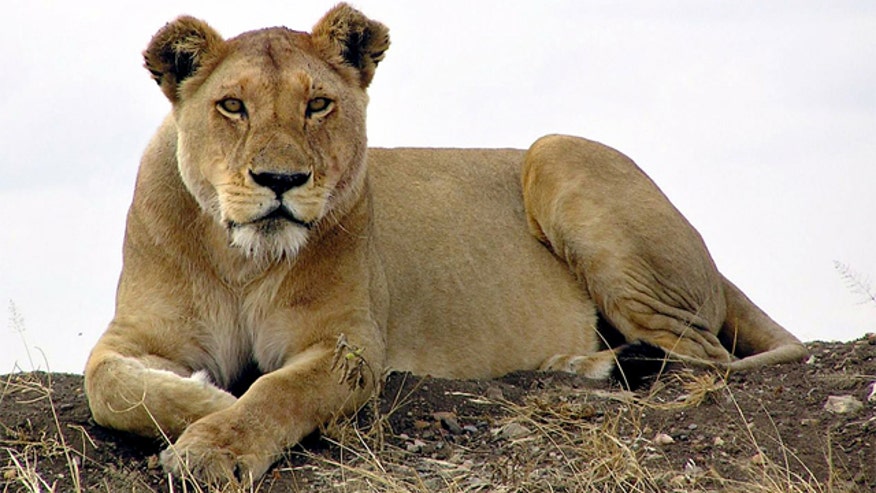 A massive search was under way Tuesday in South Africa for a lion that escaped a national park and is suspected to be hiding in a private farm.
The 3-year-old lion is believed to have escaped Friday through a hole that formed in a fence at Karoo National Park.
The area has been hit by flooding in recent days and the suspicion is that the lion made his way through a storm drain pipe to a nearby farm, The New Age Online reports.
A farmer who spotted lion tracks alerted park authorities.
"A helicopter is on standby and rangers are walking around with attacker dogs in case they came across the lion," South African National Parks official Fayrouch Ludick told the BBC.
Last week, a lion killed an American woman traveling through a private wildlife park in Johannesburg.
Click for more from The New Age Online.